Air Arabia profit drops by 31.9%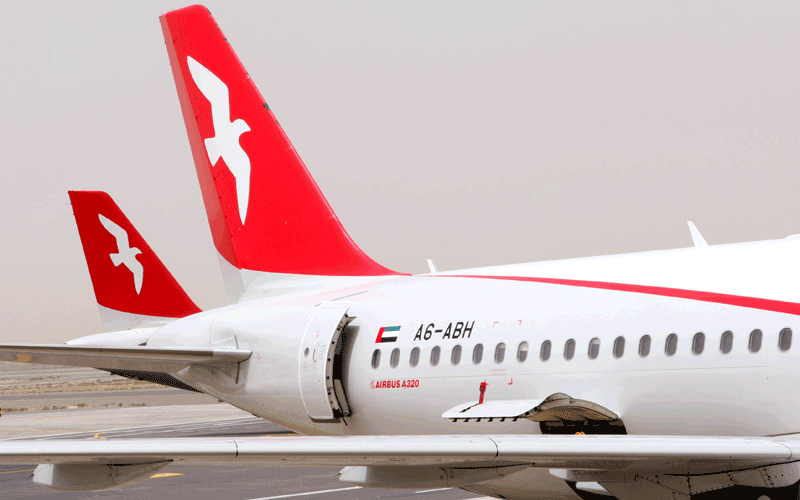 Air Arabia, Sharjah-based low cost carrier, said its net profit plunged due to higher fuel costs and strong competition.
The airline's net profit dropped 31.5 per cent to Dh309.6 million in 2010 compared to Dh452m for the previous year, said a press statement issued on Monday.
Turnover for 2010 reached Dh2.08 billion as against Dh2 billion reported in 2009, an increase of 5.5 per cent.
The Board of Directors also proposed a dividend distribution of eight per cent of capital, which is equivalent to 8 fils per share – subject to shareholders approval.
The low-cost carrier served 4.45 million passengers in the 12 months ending December 31, 2010, an increase of 10 per cent compared 4.06 million passengers in 2009.
The seat load factor – or passengers carried as a percentage of available seats – also increased in 2010, reaching 83 per cent, an increase of 3 per cent compared to 80 per cent reported for the full-year 2009.
The year 2010 continued to witness pressure on yields and higher fuel prices, trends that have impacted the profitability of the sector worldwide.
Sheikh Abdullah Bin Mohammad Al Thani, Chairman of Air Arabia, described the carrier's positive financial results for 2010 as "extremely encouraging," adding that the he saw significant growth opportunities in 2011 based on Air Arabia's ongoing expansion strategy.
"Our ability to continue to report sustained profitability, as well as increasing revenues and passenger traffic, is testament to the strength of our management and underlying business model," he said.
"By providing our customers with a growing range of destinations and value-for-money fares, Air Arabia has demonstrated its ability to thrive in even the most challenging conditions."
2010 was a year of ongoing expansion for the low-cost carrier, which launched its Alexandria-based Air Arabia 'Egypt,' in June. Last year, Air Arabia also introduced service to a range of new destinations from Sharjah, including Kabul, Afghanistan, and Sohag, Egypt.
Most recently, the carrier announced the expected delivery of a total of six aircraft this year after receiving its first of the 44 aircraft in October last year. By 2016, following the delivery of 44 A320 aircraft, Air Arabia's total operating fleet will exceed 50 aircraft, more than doubling the size of its current fleet.
Follow Emirates 24|7 on Google News.