Arabian Healthcare Group's growth pill: To hire 3,500 in UAE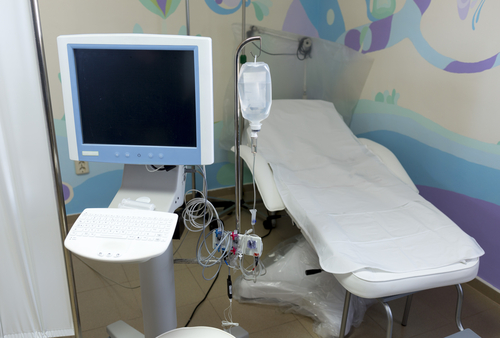 The UAE's Arabian Healthcare Group (AHG) will recruit over 3,500 employees as it embarks on a major expansion drive by rolling out a chain of pharmacies and adding 500 beds across the country.

The Ras Al Khaimah-based healthcare services provider will recruit 100 pharmacists as it will roll out 25 pharmacies across the UAE next year. It will hire over 3,500 employees as the firm looks to launch more medical centres and hospitals in other emirates over the next five years.

"We are going to expand into chain of pharmacies branded under RAK Pharmacies from next year across the UAE. This is a volume game, nobody makes earnings out of one pharmacy. You've to go big on it. We plan to start with 25 pharmacies first in Ras Al Khaimah and Dubai and then the rest of emirates," Dr. Raza Siddqui, CEO of AHG," told Emirates 24l7.

"For each pharmacy, we require about four people so in all around 100 pharmacists will be hired," he added.

Monster Middle East Employment Index said that healthcare sector was the third largest sector in terms of job listings in 2014 with a year-on-year growth of 22 per cent.

AHG currently owns one hospital and four medical centres in the emirate of Ras Al Khaimah. Siddqui was speaking to announce the group's launch of new diabetes medical centre in Ras Al Khaimah.

"We are going to have diabetes centres across in Dubai, Ajman, Abu Dhabi and Sharjah – all across the UAE. Dubai facility will open doors in the next few weeks while Abu Dhabi is slated for the next year," said Siddqui.

In the UAE, nearly 19 per cent of the 9.3 million people suffer from diabetes while 10 per cent of people remain undiagnosed. While another 20 per cent of the UAE population are on the borderline which is a huge figure and hence the need for such specialised centres, the AHG chief executive said.

Other major UAE healthcare providers NMC and Aster have also announced plans to add new medical facilities in the UAE in order to tap healthcare tourism.

In a statement to mark World Health Day, Dr. Abdullah bin Mohammed Belhaif Al Nuaimi, Minister of Public Works, said the ministry is currently undertaking 11 health projects across the country.

In terms of opening hospitals, AHG is also studying feasibility studies for bigger healthcare facilities.

"We are expanding hospitals and working on feasibility studies for facilities in Dubai, Sharjah and Abu Dhabi… we hope to start construction in Dubai next year," he said, adding: "We will try to go for 150-bed medial facilities and total of 500 beds in the next 5 years. One bed requires roughly 6-7 people so we are talking about over 3,000-3,500 people."

According to a report by research firm Colliers International, the UAE will need an additional 5,188 beds by 2020.
Follow Emirates 24|7 on Google News.