DPW net up 35%; 2011 starts well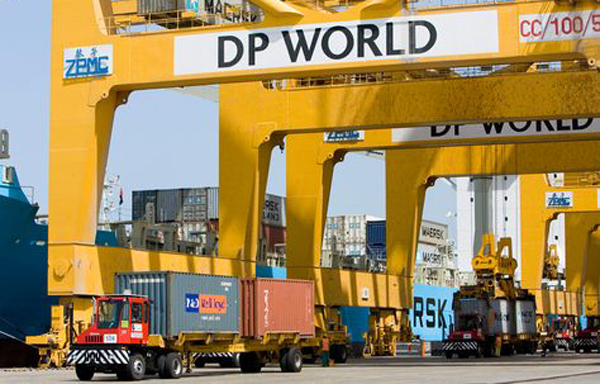 Port operator DP World, a unit of conglomerate Dubai World, expects to see further progress this year after posting profit and revenue gains for 2010.
Net profits rose 35 per cent to $450m compared with profits of $333m in the year-ahead period, DP World said in a statement on Wednesday. Shipping volumes increased 14 per cent last year
"In the first two months of 2011 we have seen 12 per cent volume growth across our consolidated portfolio with further margin improvement from the full year 2010," Chief Executive Mohammed Sharaf said in a statement.
"Despite continuing economic fragility and political turbulence in some parts of the world, given the geographic spread of our portfolio, we remain confident that we will make further progress in 2011."
Revenue rose by 9 per cent to $3.078b, missing an estimate by Shuaa Capital who expected revenue to reach $3.13b.
DP World, not included in parent company Dubai World's debt restructuring plan, is one of the largest port operators in the world and is 77 per cent-owned by the state-linked conglomerate.
The company sold 75 per cent of its Australian port operations for $1.5b in December to cut debt and focusing on emerging markets. The earnings report comes as Dubai World prepares to sign the final agreement with creditors to restructure $24.9b in debt.
Sharaf said earlier this year that there was no change to DP World's plan to list in London in the second quarter.
Moderate financial policy
Fitch Ratings has assigned DP World a "BBB-" rating with stable outlook, reflecting its strong position as one of the largest global container terminal port operators, with a geographically diversified portfolio of assets in high growth markets.
The ratings agency also awarded its $5 billion GMTN programme a senior unsecured rating of 'BBB-'.
Additional factors supporting the company's ratings include its strong liquidity position, a record of sustained operating cash flow generation and an experienced management team.
These strengths mitigate the company's high leverage, industry cyclicality with a high correlation to macroeconomic developments, and concentration of earnings in Dubai's Jebel Ali port, which accounted for almost 40 per cent of the group's total throughput in 2010.
Fitch recognises though that Dubai's port represents a sizeable and reliable business base, given its gateway position in the Middle East and the fact that it currently generates high margins.
"Following an overall 10 per cent drop in global container trading volumes in 2009, container trade has recovered notably since then and the sector outlook fundamentals are positive," said Apostolos Bantis, an Associate Director in Fitch's Corporates team in London.
"DP World's 2010 results demonstrate a significant recovery with like-for-like consolidated throughput up by nine per cent, while the company's EBITDA margin of approximately 40 per cent has now recovered to close to pre-crisis levels.
"Furthermore, the recent sale of its Australian assets is a positive credit factor and will have an accretive impact on the group's EBITDA margins."
Fitch expects container trading volumes to improve, driven by the export-led growth in the emerging economies, but at a slower pace than in the past few years. This should benefit DP World given its bias towards emerging markets which account for around 75 per cent of its trading volumes.
DP World has a record of aggressive acquisitions and large capital investment expansion projects. However, during the last downturn DP World's management reduced the amount of expansionary projects and began several cost cutting initiatives that helped to minimise the impact of declining profitability, thus supporting cash preservation.
Leverage remains high with lease adjusted net debt to EBITDAR at around 5.0x as of year-end 2010. However, Fitch anticipates that this metric will gradually decline to 4.5x as profitability improves. DP World's debt primarily consists of senior unsecured borrowings under the company's GMTN programme, a $1.5bn Sukuk and a $3bn revolving credit facility along with a smaller amount of senior secured credit facilities.
Fitch also expects that the company will reduce its gross leverage through the application of a sizeable proportion of the group's cash balances, to pay down the $3bn revolving facility due in 2012.
The stable outlook reflects Fitch's expectation that over the near to medium term, DP World will maintain a moderate financial policy despite its aggressive expansion record. In addition, the company's solid domestic position and high exposure to emerging markets reflected in its above-average margins, is likely to remain largely unchanged over the medium term.
Follow Emirates 24|7 on Google News.