Emirates drops plans for bond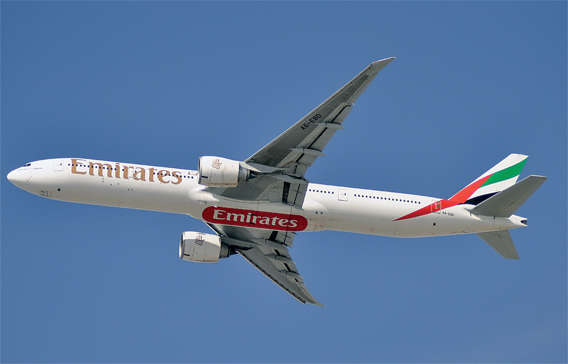 Emirates airline, one of the Arab world's largest airline, has dropped plans for a bond to finance expansion after the unrest in North Africa made rates more expensive, its president said.

"We tested the water and it was pretty muddy," Tim Clark told Reuters in an interview on Wednesday at the ITB travel fair in Berlin. "So, we've parked it."
The group had mandated banks for a bond issue, IFR markets, a unit of Thomson Reuters, reported last month, and it was seen likely to attract strong demand.
Clark said that the group, the largest customer for the Airbus A380 superjumbo, had no problems financing its expansion, however, and that "cash flows had been mapped".
Emirates has so far ordered 90 A380s - with a list price of about $375 million each - and has 15 in its fleet already.
Dubai government-owned Emirates, among the fastest-growing carriers in the world, plans to increase its fleet to eventually include 120 Airbus A380s. It is due to receive five of the planes this year.
Emirates earlier this month raised its fares due to higher oil prices and Clark confirmed Emirates was being adversely affected.
"Fuel hits you straight away, so that has adversely affected us. We don't lose money, but we're not making so much," he said.
Clark said load factors - how full its planes are - were coming back up after being reduced by uprisings in Tunisia and Egypt.
"We were down 6-7 percentage points at about 74 per cent, but now we're back at 80 per cent," he said.
He said that its load factor was usually in the low 80s at this time of year.
Clark said the current fiscal year, which ends on March 31, would be strong, however.
Follow Emirates 24|7 on Google News.