Emirates to 'wield sledgehammer' to US carriers claims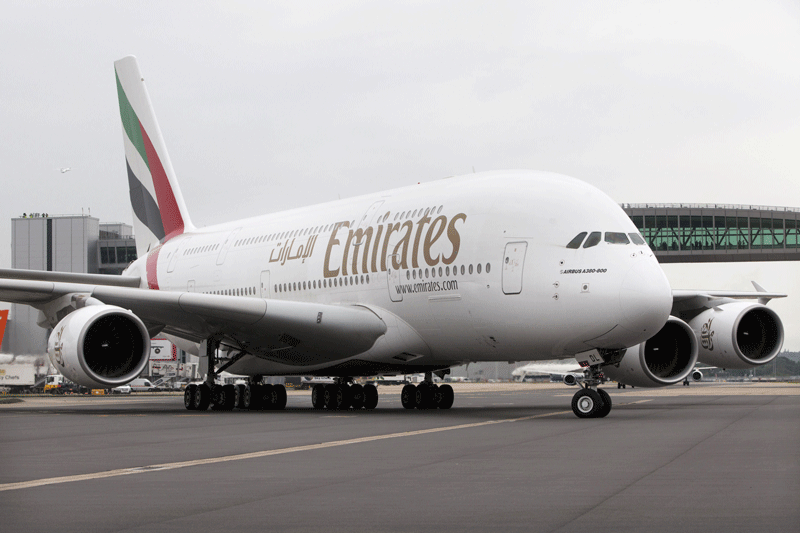 Emirates President Tim Clark stated the airline was ready to 'wield a sledgehammer' to a report that alleges the airline benefitted from government subsidies in the ongoing spat between the Gulf and US carriers.
As the airline readies to announce its results for the financial year 2014-2015 on Thursday, Clark further revealed this had emerged as the "second most profitable year" in the history of Emirates, despite facing difficulties such as the Dubai Airports runway closure last year.
Clark stated the company was also able to benefit from the European markets, despite regional economic turmoil.
Addressing an audience at a panel discussion held at the Arabian Travel Market, Clark stated: "It has been a difficult year. Yet, despite the difficulties, such as the runway closure, it is great that the [Emirates] Group has been able to deliver good results."
Clark added that new routes further bolstered the performance, with the airline refraining from hedging last year.
US allegations
As Emirates readies to respond to the allegations put forth by Delta Airlines, American Airlines and United, Clark further stated: "They took two years to put forth this report; we will take the time to respond to these allegations and wield a sledgehammer to that report."
The carrier has been given 60 days to respond to allegations that it has benefitted from government subsidies in a 55-page dossier.
"The question of subsidy is a non-starter," reiterated Clark. "[Emirates] has never been subsidised. It has never received any kind of special treatment from the government of Dubai."
Clark continued: "I often say, if you can prove these subsidy allegations, then show me. Equally, if you are wrong, and we show these as false claims, will you resign? What will you do when rebuttal comes back at you?
"In the end, we will deal with it. We will respond in our own time and when we are ready. There is nothing in the bilateral air services agreement that requires us to prescribe to timelines. I hope the US government will wait until we are ready."
Clark added: "They often cite their joint venture partners are affected by market share. Market share is not a right. It is earned."
Future plans
Quizzed about Airbus' plan on the A380 Neo upgrade, Clark stated: "I haven't heard from Airbus on their deliberations. We have not given them a deadline. We have imparted there is a future for these airplanes and we would support and buy more of them over a timeline we have set. Maybe June, July, August for an update."
Emirates is also expected to move its operations to Dubai World Central when the airport completes its expansion.
"The scale of what we are doing is also making them revisit architectural concepts," said Clark. "But between 2023-2025, we will be down there."

Follow Emirates 24|7 on Google News.