Etisalat's $12bn Zain deal fails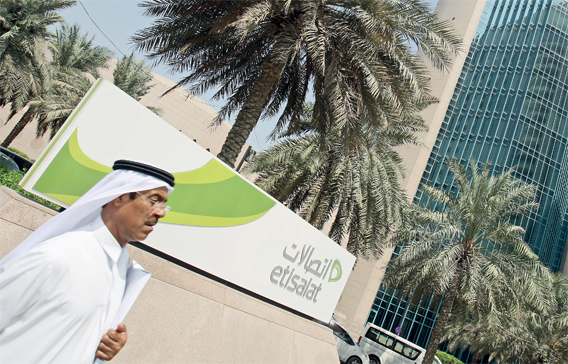 Abu Dhabi-listed etisalat's attempt to buy a stake in Kuwaiti rival Zain for $12 billion has failed, a Zain source said, after the deal's architect walked away.
National Investments Co. (NIC), the investment firm owned by Zain's major shareholder Kharafi Group, on Tuesday said its commitment to sell a 46 per cent stake to UAE's etisalat was over.
"The bourse announcement proves that the deal has failed. The deal was announced in September 29 and there was no progress at all," the source said speaking in condition of anonymity.
A key regulatory requirement for etisalat's deal to go ahead - the sale of Zain's stake in affiliate Zain Saudi - was already in doubt after Zain turned down three bids for the stake in late February.
Kuwaiti family conglomerate, the Kharafi group, has led the stake sale to etisalat through its NIC unit, angering other Zain shareholders that are bitterly opposed to the deal.
A due diligence deadline of February 28 expired without comment from either Zain or etisalat.
Last week, etisalat said it would complete bank financing and due diligence for the planned acquisition of Zain by the end of February.
"By now the closing of the deal should have been completed, not the due diligence report," the Zain source said.
CNBC Arabiya quoted informed sources as saying etisalat had said it would like the selling parties to extend the deadline for due diligence. Etisalat was not immediately available for comment.
Tuesday's statement was issued on the Kuwaiti bourse website after market hours.
NIC shares ended 7.1 per cent lower, while Zain fell 1.5 per cent on the Kuwait bourse prior to the announcement. Etisalat dropped 0.5 per cent on the Abu Dhabi bourse.
Zain Iraqi unit gets $400m loan
Zain Iraq, the country's biggest mobile phone operator, has received a $400 million loan from the World Bank to help it expand and improve services as Iraq tries to recover from decades of war and sanctions.
The Iraqi unit of Kuwait-based telecoms firm Zain said on Tuesday it had received the seven-year debt facility from the International Finance Corporation (IFC), the World Bank's investment arm.
"The long-term debt facility will help Zain Iraq expand service coverage and improve telecommunications quality throughout Iraq, help unlock opportunities for entrepreneurship and innovation, and increase employment in a key industry," Zain said.
Zain, which has around 12 million customers in Iraq, has been expanding throughout the country and also started initial operations in the northern Kurdish region last October.
Iraq did not have a mobile phone market under the rule of Saddam Hussein, but growth has been rapid since the 2003 US-led invasion that toppled him.
The Iraqi government has long criticised Zain and its rivals - Iraqi-Kurdistan-based Korek and AsiaCell, part-owned by Qatar Telecommunications - for patchy coverage.
However, Zain has blamed reception problems on military jamming as US and Iraqi security forces try to curb a stubborn insurgency from carrying out attacks.
Earlier on Tuesday, Kuwait's National Investments Co. (NIC) said its commitment with Abu Dhabi-listed etisalat's to sell a 46 per cent stake in Zain group has ended.
Follow Emirates 24|7 on Google News.