Plane accident rate at historic low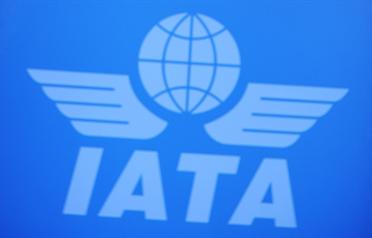 The numbers of aircraft accidents were lowest in the aviation history in 2010 for Western-built jets, according to International Airport Transport Association (Iata).
The 2010 global accident rate (measured in hull losses per million flights of Western-built jet aircraft) was 0.61. That is equal to one accident for every 1.6 million flights. This is a significant improvement of the 0.71 rate recorded in 2009 (one accident for 1.4 million flights). The 2010 rate was the lowest in aviation history, just below the 2006 rate of 0.65.
Iata said the Middle East and North Africa (Mena) region saw its accident rate fall significantly to 0.72 (compared to 3.32 in 2009) with only one accident involving a carrier from the region.
Compared to 10 years ago, the accident rate has been cut 42 per cent from the rate recorded in 2001. A hull loss is an accident in which the aircraft is destroyed or substantially damaged and is not subsequently repaired.
"Safety is the number one priority. Achieving the lowest accident rate in the history of aviation shows that this commitment is bearing results. Flying is safe. But every fatality is a human tragedy that reminds us of the ultimate goal of zero accidents and zero fatalities. We must remain focused and determined to move closer to this goal year by year," said Giovanni Bisignani, IATA's Director General and CEO.
In absolute numbers, 2.4 billion people flew safely on 36.8 million flights (28.4 million jet, 8.4 million turboprop).
There were 17 hull loss accidents involving western-built jet aircraft compared to 19 in 2009; around 94 accidents (all aircraft types, Eastern and Western built) were reported in 2010 compared to 90 in 2009.
However, there were 23 fatal accidents (all aircraft types) compared to 18 in 2009 and 786 fatalities compared to 685 in 2009.
IATA member airlines outperformed the industry average with a Western-built jet hull loss rate of 0.25. That rate is equal to one accident for every four million flights.
There are significant regional differences in the Western built jet hull loss accident rate:
• North America (0.10), Europe (0.45), North Asia (0.34) and the Commonwealth of Independent States (0.0) performed better than the global average of 0.61
• Asia-Pacific was higher than the global average at 0.80 in 2010 and about the same from the previous year (0.86)
• The Middle East and North Africa region saw its accident rate fall significantly to 0.72 (compared to 3.32 in 2009) with only one accident involving a carrier from the region
• Latin America & the Caribbean reported a higher accident rate of 1.87 with four airlines from the region involved in accidents, compared with a zero accident rate in 2009
• Africa had an accident rate of 7.41, which was lower than the 2009 rate of 9.94. While showing improvement, Africa once again has the worst rate in the world. There were four Western-built jet hull losses with African carriers in 2010. African carriers are 2% of global traffic, but 23% of global western-built jet hull losses.
Iata sees oil price a big challenge
Surging oil prices due to political turmoil in the Middle East spell "very, very big challenges" for airlines, International Air Transport Association (Iata) chief Giovanni Bisignani said on Wednesday.
"Oil is a big problem because it could change completely the picture" for the sector, said the Iata chief, which represents some 230 airlines comprising 93 per cent of scheduled international air traffic.
Bisignani said high energy prices could turn what had been "forecast to be a profitable year into a very complicated year".
Airlines are facing "very, very big challenges" due to the high oil prices, he told a press conference in Tokyo.
The political unrest that has swept the key oil-producing Middle East and North African region has stoked fears of disruption to global crude supplies and led to price spikes.
The troubles have kept oil at two-year highs, with Brent North Sea crude for delivery in April up 22 cents at $106 a barrel. New York's main contract, light sweet crude for April, rose four cents to $95.46.
However, further crude oil price rises could be capped after Saudi Oil Minister Ali Al-Naimi said the Opec oil cartel would step in to meet any supply shortage caused by the turmoil.
Iata recently predicted passenger traffic would grow for the second consecutive year after its crisis-driven drop in 2008, but it said net profits for airlines as a whole would fall 40 per cent to $9.1 billion in 2011.
The forecast was based on an oil price of $84 per barrel for Brent crude.
Follow Emirates 24|7 on Google News.