Road to Expo 2020: DIP attracts 436 new firms in 5 months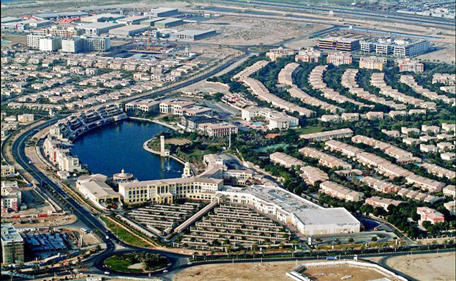 Dubai Investments Park (DIP), a mixed-use master community wholly-owned by Dubai Investments (DI), has attracted 436 new companies in the first five months of 2015, it announced in a media statement.
This takes the total number of companies within the 2,300-hectare development to nearly 4,500.
During the period, the new companies leased warehouses, distribution centres, office spaces and light industrial units across a total area of 580,000 square feet.
The sub-tenants include well-known brands such as Splash Gulf, Majan Food Industries, Galaxy Metal Industries, Four Zone Décor, Royal Cosmetics and 4 Corner General Trading, among others, the statement noted.
This marked a 20 per cent increase in commercial space allotments in the period compared to the last year.
"DIP is fast reinforcing its identity as the preferred business destination and its proximity to the Expo 2020 site makes it a favoured option for investors and end-users," said Omar Al Mesmar, General Manager of DIP.
"Over the last 15 years, DIP's strategy has centred on supporting UAE's GDP by attracting big businesses across a wide array of sectors to its industrial park. Apart from world-class logistics, DIP offers a business-friendly environment and strategic location – both for local consumption and access to key transit points in order to cater to the export markets," he added.
DIP boasts of over 12,000 residential units, 90,000 residents, 20 million square feet of office space, 25 showrooms, six schools, three hotels, besides 20 residential buildings and a large of staff accommodation. Eight new hotels and serviced apartments are planned to be built in the next few years.
A total of approximately 59.5 million square feet of space within DIP are readymade facilities, which includes warehousing and industrial units.
Follow Emirates 24|7 on Google News.