Shuaa Capital starts du with 'buy'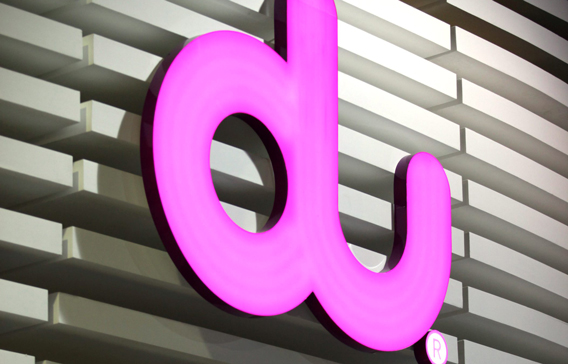 Shuaa Capital started UAE's No. 2 telecoms provider du with a "buy" rating and said it sees solid revenue growth and margin expansion for the company in next several years.
"Du is a top pick in our Middle East and North Africa (Mena) telecom universe," Shuaa analyst Simon Simonian, who set a fair value of Dh4.03 on the stock, wrote in a note to clients.
Du, which is the second largest provider of telecoms services in the UAE after Emirates Telecommunications Corp (etisalat), has plans to expand its fixed-line operations across the country, putting more pressure on its peer.
"The UAE telecom sector should remain a duopoly for the foreseeable future, with the regulator recently reiterating no plans for a third operator," Simonian wrote.
Du - partly owned by the ruler of Dubai's investment company Dubai Holding and Abu Dhabi-owned investment vehicle Mubadala - also has plans to boost its share in a market that boasts one of the world's highest mobile penetration.
Simonian estimates du's share of UAE active mobile subscribers reached 38 per cent in 2010.
Dubai-based du broke etisalat's monopoly in 2007 and has been rapidly gaining ground on its larger rival, prompting etisalat to seek acquisitions to expand.
Earlier this month, du reported a fourth-quarter profit that doubled, before a royalty of Dh431 million, on a 34 per cent rise in revenue.
Shuaa's Simonian said mobile data contribution more than doubled year over year in the fourth quarter and he sees further average revenue per user (ARPU) growth as du continues to attract higher spending post-paid, smartphone and data subscribers.
"Implementation of mobile number portability as of the second quarter could present an opportunity to solicit etisalat's high value customers," Simonian added.
Follow Emirates 24|7 on Google News.