SWFs to drive M&As in region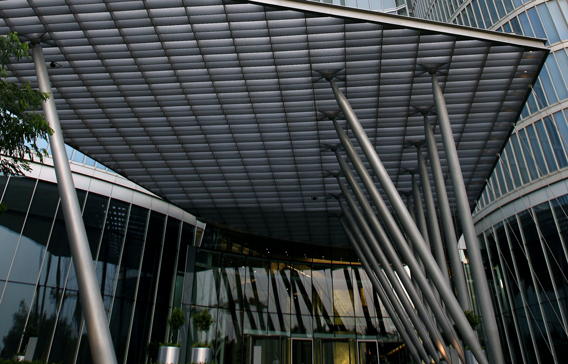 Investment bank Moelis & Co. expects to see a gradual rise in mergers and acquisitions (M&A) activity in the Gulf Arab region driven by cash-rich sovereign funds and industrial firms seeking expansion opportunities, an executive said on Thursday.
Mergers and acquisitions (M&A) in the Mena region hit a rough patch in the wake of the financial crisis as an era of leverage-led buyouts waned and several high-profile investments suffered heavy losses.
"We expect to see a gradual up pick in M&A activity in the region going forward. It's not going to be a huge surge but we are seeing bits and pieces of all the factors coming together for an ideal M&A market," Augusto Sasso, co-head of Mena investment banking at Moelis said.
The amount of fee income raised by investment banks from mergers and acquisitions activity was $280.8 million in the first half of 2011, down nearly 30 per cent from the same period last year, according to Thomson Reuters data.
Bankers are hoping sovereign funds will help revive the market in the second-half of the year.
"We spend a lot of time with the sovereign wealth funds. They definitely have a lot of cash but volatility in the capital markets has hampered deal flow," Sasso said.
JP Morgan Chase led the charts for M&A fees in the first half, while BofA Merrill advised on the largest number of completed deals in the region, data showed.
Moelis advised the Dubai government on the $25 billion debt restructuring of conglomerate Dubai World.
But restructuring-driven M&A in the region will not be significant as companies have bought in more time from the lenders to sell assets by extending maturities to repay debt, Sasso said.
"The entities have bought in more time and this should allow them to wait for valuations to improve. There is no pressure to sell," he said.
Among sectors ripe for M&A activity, Sasso expects the industrial sector to lead deal flow in the region and sees aerospace, metals and mining, chemical firms and real estate as potential sub-sectors to drive activity.
Separately, Moelis said it hired JP Morgan banker Yorick Van Slingelandt as a managing director and co-head of its investment banking business for the Middle East and North Africa (Mena) region.
Slingelandt will be responsible for the firm's financial advisory and capital raising business in the region. He will work with Sasso, who remains a managing director, as co-head.
Slingelandt, who will join Moelis in October, was previously head of corporate finance for JP Morgan's Mena business and has expertise in telecommunications, aerospace and defence, transport and industrials, Moelis said in a statement.
Follow Emirates 24|7 on Google News.