The world's most valuable brands revealed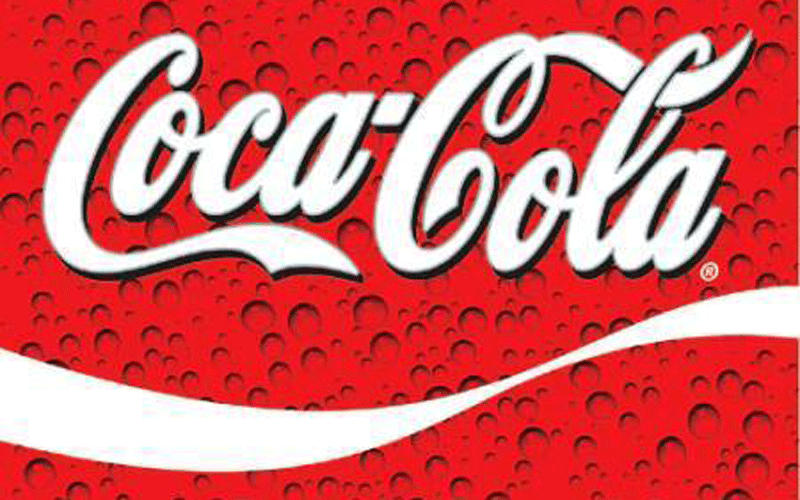 The world's top 100 brands are worth a collective $1.2 trillion, according to an Emirates 24|7 analysis of the just released 11th annual ranking of the 100 Best Global Brands by brand consultancy Interbrand.
The analysis shows that if the Top 100 were a country, they would rank 13th out of 180-odd countries in the world in terms of GDP.
The Interbrand ranking of the top brands shows that Coca-Cola, with a brand value of over $70.5 billion, maintains its position as the number one ranked brand on the list, for the 11th year in a row.
Technology companies, however, dominate the Top 10 list this year, with IBM (brand value: $64.7bn) at No2, followed by Microsoft (No3; $60.9bn), Google (No4; $43.6bn), Intel (No7; $32bn), Nokia (No8; $29.5bn) and HP (No10; $26.9bn).
GE (No5; $42.8bn), McDonald's (No6; $33.6bn) and Disney (No9; $28.7bn) make up the rest of the Top 10 global brands.
Interestingly, the Top 20 brands are worth $654bn – more than the remainder of the 80 brands on the Top 100 list.
Not surprisingly, British Petroleum, which was ranked No83 last year, fell out of the Top 100 rankings this year owing to the damage that the brands has weathered due to the environmental disaster that has been the Gulf of Mexico oil spill.
"A number of prominent brands faced extraordinary crisis in 2010 resulting in stalled growth, value loss and in the case of BP, failure to make the ranking this year. BP's environmental disaster and inability to make good on its brand promise of 'Beyond Petroleum' led to it falling off of the list and helped competitor Shell emerge as an industry leader, now ranked number 81, up from number 92 in 2009," the Interbrand report states.
"Although the Toyota (No11) recall caused the brand to lose 16 per cent of its brand value, its long-standing reputation for reliability, efficiency and innovation helped it weather the crisis better than expected. Goldman Sachs (No37) was once the envy of Wall Street, but now faces the dichotomy of strong economic results and an angry public that will continue to lash out until the company begins to demonstrate that it is making sincere efforts to better align its ethics with its brand," the report says.
In terms of percentage jump in brand value, Apple (No17) was the biggest gainer, with the electronics major increasing its brand value 37 per cent through carefully controlled messaging and an endless wave of buzz surrounding new product launches.
With 32 per cent brand value growth, BlackBerry (No54) remains the most popular smartphone for business users, despite pressure from Apple as it edges into the corporate world.
"2010 was the beginning of a long road back towards economic recovery," said Jez Frampton, Group Chief Executive at Interbrand.
"From real-time customer feedback through social media to increased transparency about corporate citizenship, brands were faced with a profound change in the way they relate to customers and demonstrate their relevance and value. Despite this new paradigm of brand management, the advantages of building a solid brand remain the same."
During a difficult year for the auto industry, Mercedes Benz (No12) and BMW (No15) were able to sustain and build their value through innovative design and a focus on delivering premium value vehicles with luxury features.
Using customer feedback, largely drawn from YouTube, Flickr, Twitter and Facebook to launch the 2009 Fiesta, Ford (No50) stands out as one of the best example of how to use social media. Award-winning products like the Q5 and rich heritage help Audi (No63) lead industry growth this year with a nine per cent increase in its brand value.
Despite the economic downturn, luxury brands Cartier (No77), Armani (No95), Louis Vuitton (No16), Gucci (No44), Tiffany & Co (No76) and Hermes (No69) all saw the value of their brands increase in 2010 by continuing to invest in their heritage and legendary status. Outstanding customer service and a focus on unique in-store and online experiences allowed them to stay strong, even while consumers cut back spending.
In the financial sector, legacy brands Citi (No40) and UBS (No86) lost double-digits in brand value, while Santander (No68), Barclays (No74) and Credit Suisse (No80) made their debut on the list for the first time. Their ability to stay true to brand promises in unsure times, and avoidance of the subprime mortgage crisis, helped them stay the course.
None of the Middle Eastern brands feature in the Top 100 listings.

TOP TEN BRANDS IN 2010
1. Coca-Cola - $70,452m
2. IBM - $64,727m
3. Microsoft - $60,895m
4. Google - $43,557m
5. GE - $42,808m
6. McDonald's - $33,578m
7. Intel - $32,015m
8. Nokia - $29,495m
9. Disney - $28,731m
10. Hewlett-Packard - $26,867m
Follow Emirates 24|7 on Google News.