Countdown begins for iPhone 5 official release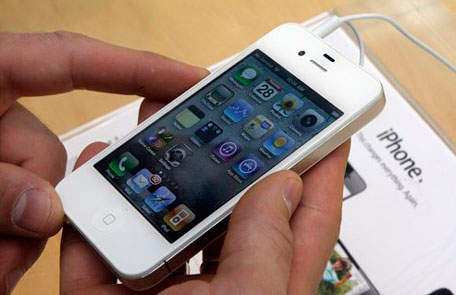 As reported earlier by this new site, the iPhone 5 is already in production and some e-com websites (Chinese, no less) have even started booking pre-orders of the smartphone.
Now, there's further good news for those who can't wait to lay their hands on the next marvel to roll out of the Cupertino-based Apple Inc.'s stable: The date for the launch of iPhone 5 has been set within three or so weeks from now, on August 7.
Rumourmills and blogs are now flooding the online clutter after the Know Your Mobile website claimed, citing informed sources, that the device was ready to be shipped and will hit the stores on August 7.
"A reliable industry source who wishes to remain anonymous revealed to Know Your Mobile that Apple's highly-anticipated and much-rumoured iPhone 5 will be launched via a keynote speech on August 7," the website says.
This follows what a number of analysts have been claiming of late, that Apple has, for the first time in its start-studded history, bowed to pressure from a competitor – in this case, Samsung Electronics' hot-selling Galaxy S3 – and decided to launch its latest iteration of the popular iPhone smartphone earlier than initially planned. The smartphone was earlier rumoured to be out no sooner than October this year.
"The iPhone 5 will also be the debut device for the next version of Apple's iOS operating system, iOS 6, which is expected to introduce a wealth of new changes in order to challenge its recently unveiled rivals: Microsoft's Windows Phone 8 and Google's Android 4.1 Jelly Bean," the blog further stated.
Preorder iPhone 5 here... explore specs, prices while you're at it
MS Office 2013 out with free world Skype mins... click to download
Dh299 XPad tablet to hit UAE stores on July 18
Follow Emirates 24|7 on Google News.