Creditors, help simplify the Remedial process…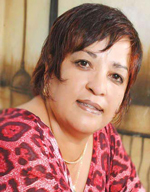 Why does it have to be a complicated process?

When a debtor has provided every conceivable piece of documented evidence of their current debt status, then why are the remedial requests not promptly responded to whether negative or positive and if the latter, why wait for months to pass, where finally the cheque is bounced and a case is filed and now you suddenly agree to the restructure or consolidation, still keeping the debtor hanging in the air for their case release, even after signing a new agreement and securing the required financial instruments?

How is it possible that debtors are subjected to this form of process when mostly the one's I am referring to official due diligence was applied, where we assisted the debtor to secure the requested documentation and provided more than what was requested.

Why is there no consistency within these processes, where if one employee suddenly loses he's brain to conclude the clients agreement, goes off for a few days, does not hand over the case efficiently and then the remedial company must try to do the damage control, this after the creditor secured a down-payment and supporting documents proving that a restructure is approved and even signs this documents in my presence?
Who does that and does not take responsibility but simply opts to 'play with someone's life just because he can'. It's unacceptable where creditors employees must be brought to book for such irresponsible behavior, perhaps if their salary was stopped for one month it would be a wake-up call for them.
Creditor employees hardly realise that the tables can turn on them when they are in a position of strength and take their time to fully support their clients.
They are not infallible; it can happen to them tomorrow and then what?
Whose going to listen to them cry wolf when they face the same problems, as many are indebted, so they face the same risks when the carpet is pulled out from under them.
Why is it that when a debtor requests a restructure they are told that they must first present 'proof of restructure' from other creditors. How does this even make any sense when the debtor is asking for help where most times their situations are dire and if they have approached a remedial company, then it means their entire financial exposure was reviewed and stringent due diligence applied prior to approaching creditors.
So it's almost impossible that the debtor will have such available proof from inception. Say for example the debtor has a dire crisis like a terminally ill spouse, then why is this ignored, because obviously the delinquency factor is due to excessive medical expenses. I don't see that with the relevant proof of such situations that the entire request is simply ignored, just because it's policy. So where is the human factor or does those not count anymore.
There are various reasons people face a debt-crisis and whilst there are many debtors who are insincere and simply taking a chance, because they assume they mastered the system, there are many who genuinely need help and are prepared to repay their debt and meet their commitments.
People lose jobs every day, dire situations happen within families where we all don't know what will happen tomorrow and the key is to 'stop beating the drums' of the old stories of…

What have they spent the money on?
How could they spend so much money?
How did they ever assume they could repay all this debt?
How did they ever assume they won't face legal action?
And the list continues…
Know that accumulating debt is a natural progression once on a roll, where every conceivable credit application is approved and the money rolls in, then the spending starts, the obliviousness of the critical outcome of being irresponsible is far from the brain, until the bomb drops and people hardly every assume they can face this situation, because it was so easy to secure this credit and this wave continuous.
It is very true that most of the time people cannot account for their spending when they secured a high value of credit facilities, because life just seems a breeze, spending is easy, forgetting it's not their money.
So what am I saying?
It's then inevitable that people who have gone through this cycle spending money don't have a clue where the money has gone as they never kept record, so facing a debt-crisis once all is spent and they find themselves over-extended by waking up, is a very hard lesson for most to cope with when the debt-crisis surfaces.
When evaluating individual cases for remedial there are times exceptions to the rule can be applied and that is what managers are there for, to escalate these cases for review and approval, to justify those requests, because it is your job to do so. As an employee never take no for an answer when your intuition tells you it's the right decision because personally you will advance through the ranks when you don't follow the sheep, show huge integrity and challenge specific policies that will improve your organizations internal processes to best serve their clients, delinquent or not.
I know from experience I rose through the ranks very fast in my earlier careers, because I was never complacent, I always sought ways and methods to improve processes and confronted my managers to review those changes. When you act different and especially when it improves the lives of people, transformation of self is inevitable, so does advancement take you by surprise as you stand out with your unique approach.
Someone must notice you and your sterling performance and it does not have to be that you continue having negative thoughts that there are so many up the line from you before you are noticed, then you are wrong, as you can jump the queue. Career acceleration only happens when your work ethic and pro-active approaches exist, are unique and make a difference.
When you give back from your heart to serve people, you will change your life but when you intentionally or irresponsibly incur suffering on people, then there are dues to pay.
People do not need to suffer at the hands of others when it's unnecessary.
Follow Emirates 24|7 on Google News.