Debtors, why do you continue remaining 'Voiceless' and 'Faceless?'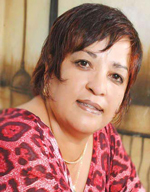 What do I mean? How can I make such a statement? Because it's true! Historically people facing a debt-crisis will almost ever not voluntarily take action as listed below.
Rather you try holding the reigns of a situation that you know you have no control over except take ownership, responsibility and face it head-on, but you don't. Instead you start mastering the art of existing daily by acquiring a pretentious facades like the debt-crisis is not happening or will not happen, when deep within you know that you can't or won't cope with your EMI's in the future.
The very first time you realise you are facing a debt-crisis or you foresee that in the very near future you will be facing a debt-crisis; you go into 'freeze mode'.
That 'freeze mode' continues for weeks, months and sometimes one year, by which time the entire debt situation has snowballed and in the latter instances, is completely out of control.
The next act thereafter is 'panic mode', running around like a headless chicken to find some form of normality, or assurance i.e. 'pat on the back' that you did the right thing to prolong this process, which is now an agony for you as you have no idea how to handle this situation.
Thereafter, a few situations may arise that will actually give you a sober wake-up call:
a. The creditor representatives arrives at your office, demanding to speak with your HR Manager;
b. You receive notification from your bank that your guarantee cheque has been returned, i.e. bounced, so now this is a major serious wake-up call;
c. You are informed that you now have legal cases against you for a few of your debts;
The real question is why prolong your own agony when you did not have to face the wrath of initially ignoring your creditor calls, their reach to communicate with you whether good or bad, the point is you could have salvaged all the drama and bad outcome you are facing now.

Since 2010 I have been extending an invitation to a closed door Debt Workshop to create awareness and address the key issues that arise when you face this situation and even people I know very well, did not accept that reach because:

1. INTUITION - You don't want to be in a room full of people to listen to the voice of experience who can guide you to a debt recovery path, because of embarrassment, humiliation, degradation and negativity you will feel inside, forgetting nobody can really see your emotions, unless you wear them on your sleeve.
Most times in situations like this you will feel those emotions because it is part of the lesson of debt recovery as they are integral components attributing to your future recovery, growth and the lesson learn't.
How did you assume that you can accumulate huge amounts of debt and just shirk your responsibility, learning no lesson? Life dictates we learn lessons, so embracing them and being open about accepting the responsibility is your job, because only you can take action to resolve your debt problems, nobody else.

2. SUPPORT - Little do you realise that in that room you will meet individuals just like yourself, facing the same debt problems where a very significant 'Support Group' can realise out of that gathering, because you are now connected to individuals who can identify with each other and tender advice as they progress.

3. SCALING DOWN - Very key is you also don't realise that if you were socializing in circles requiring a higher than average social spending habit where you can no longer support them, then it's time to change your circle, scale down and lead a normal life, as there are sacrifices ahead of you that must be made. Most of the time those friends will dissipate, so it's best you make the first move and save yourself more embarrassment.

4. HUMILITY - Be humble because humility serves. Part of the process of debt recovery is that you must face your creditor, you must beg, you must try to rebuild your self-respect, confidence, integrity and earn your creditors trust, most importantly and this is relevant whether you go directly to your creditor or commission a remedial company to mediate this process for you. But finally, you must show up perhaps to be assessed for the new remedial approvals and then finally return to sign your new agreement, so sincerely, there is no escaping. We ensure that the debtor faces the creditor for this very reason, because it is the most effective lesson learn't in this process.

5. OPPORTUNITIES - When you find an opportunity to attend a Debt Workshop and the idea resonates with you, then be bold enough to take action and register, because it will only be an asset to you.
Remember, nothing you invest in yourself personally is ever a waste because you should realise that most of the time, much of the debt accumulated cannot be accounted for, so how come you are now frugal to invest a small amount of money to educate yourself where you will learn to free yourself from your debt-crisis?

6. PRIDE – Learn to put this in your pocket; don't allow pride to hold you back from recreating a new life for yourself.
At some stage of our lives the only solution is to put our pride in our pockets, face the situation head-on and keep moving.
A few years from now you will look back and thank yourself for taking this advice, because they are golden nuggets where most people won't be transparent, straight or give you the best advice, most people will listen to your sad story, but they will not get involved, because it's their right firstly, and secondly they don't wish to disturb their own comfort zone, or they may also not be honest to share with you that they are facing the same situation.
If you are fortunate to have a few good friends who will support you, then that's fantastic but remember, they are not there to repay your debt, you are, so there must be a line, refrain from taking advantage, as they are not bottomless pits, remember that!

If you assumed that attending a Debt Workshop is just about discussing your debt situation and the factors attributing to this debt, where perhaps you would be 'singled out' and embarrassed to respond to a question, then your assumption is wrong!
Sensitivity in these sessions are key, so it is facilitated with the utmost discretion and diplomacy, where a very key component is addressing the emotional human factors, mostly saturated in fear, so the entire Workshop of this nature holds invaluable nuggets. You must step out and take all the action required of you, because it is life changing, more than anything else!
Follow Emirates 24|7 on Google News.