Dh5,000 fine for renting out flats 'illegally'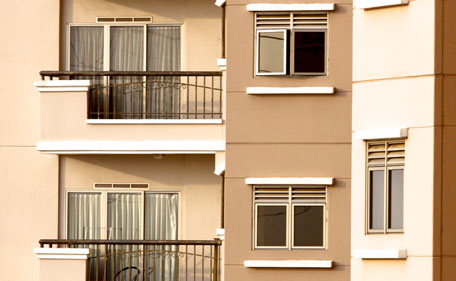 A fully-furnished one-bedroom apartment for lease on a monthly basis in Dubai's Burj Khalifa: Rent Dh25,000.

That is how a listing on one of the UAE's major classified websites reads. This isn't the only one, the number of such listings run in thousands.

Unofficially, homeowners have been leasing their apartments as holiday homes or on short-term basis for years now, making more money than by offering their units on a 12-month contract.

Now, those operating without a license will incur a fine.

The Department of Tourism and Commerce Marketing (DTCM), Dubai, in a statement sent to Emirates 24|7, said those renting an apartment as a holiday home without a license will be fined Dh5,000.

In June 2014, the department announced the operating of residential properties for use as holiday homes would be restricted to licensed operators.

The announcement came after the government issued a decree related to holiday homes in 2013 in the run up to Expo 2020 as the emirate aims to attract 25 million tourists by 2020.

So far, the department has issued 39 initial approvals, the statement sent to this website revealed.

"We have been working closely with a number of property and hospitality management companies who are in full support of regulating this segment of the market and will themselves become licensed operators.

"Overall, we have issued 39 initial approvals so far," it added.

Those applying for the license have to pay a fee of Dh110 on submission of the initial approval form.

Once the initial approval has been given, there will be a cost for the final license to become an operator, which is not fixed and varies from one case to another.

Besides, the applicant will have to pay a permit fee is Dh300 per year per bedroom plus Dh50 as a classification fee.

Holiday home, according to DTCM, is classified as a furnished accommodation that is rented as a whole unit on a daily, weekly, monthly or annual basis without the issuance of an Ejari agreement but needs to be registered with the department.

The owner of the unit in Burj Khalifa will make Dh300,000 a year if the apartment is rented on short term (leased for the entire 12 months), compared with the normal lease agreement of 12 months, which will fetch Dh200,000 to Dh220,000 per year.

This means short-term leasing fetches 36 to 50 per cent higher return.

In January 2015, Emirates 24|7 reported Issam Kazim, Chief Executive Officer, Dubai Corporation for Tourism and Commerce Marketing, saying, Dubai is aiming to become the world's most popular city destination by 2020, aiming to attract 25 million tourists in the next five years.

The emirate is looking to increasing accommodation options for tourists, as it aims to attract 20 million tourists per year by 2020.

It is expected to receive 20,000 rooms in 2016 and reach 150,000 keys by 2020.
Follow Emirates 24|7 on Google News.