Dubai rents decline for first 2 months of 2016 but…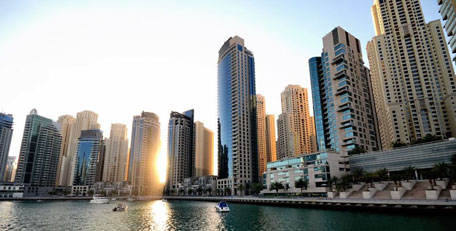 Dubai rents slipped close to one per cent month-on-month (m-o-m) in February 2016, but rental yields still remained attractive, reveals data released by Reidin.com.
"Dubai residential price index decreased by 1.65 per cent in February 2016 compared to the previous month, while level of decrease was 10 per cent compared to same period last year," company Data & Research Manager – UAE Ozan Demir told Emirates 24|7.
"On the other hand, residential rent index decreased by 0.93%, reflecting softening continues albeit at a lower rate," he added.
In January 2016, rental decline stood at 1.57 per cent with apartment rentals down 1.67 per cent m-o-m, while villa lease rate fell 0.98% m-o-m.
Despite both sales prices and rentals showing a downward trend, the leasing market performed relatively stronger and had a positive influence on Dubai rental yields.
"Overall, apartment and villa rental yields have increased around 10 per cent and 7 per cent, respectively when compared year-on-year. Since investors look for better rental yields, the real estate market here has remained attractive for investors," Demir said.
In March 2016, Craig Plumb, Head of Research at JLL Mena told this website that residential rents are likely to bottom out by as early as fourth quarter 2016.
"It is very hard to talk about but sometime towards the end of this year or early 2017 is when we think residential market will bottom out," he said
Average residential rents across the emirate fell by 5 per cent in 2015 but residents have complained of rent increases.
As on the supply front, JLL expects 26,000 new units to be delivered this year, but believes only 10,000 to 12,000 units would be delivered.
Official rent index
Analysis of the 2016 update of Dubai's Real Estate Regulatory Agency by this website had revealed that rates in the official rental index had either softened or remained stable across freehold and leasehold communities.
Growing Market
Earlier this month, Dubai Land Department Director-General Sultan Butti Bin Mejren told Emirates 24|7 that the emirate had registered transactions worth Dh68.48 billion in the first 53 days of 2016, showing signs of "thriving" property market.
KPMG, a consulting and audit firm, has said property prices in the emirate will be under pressure this year due to lower oil prices and strong US dollar, the market will start to recover in 2017 as infrastructure work surrounding the Dubai Expo 2020 gets under way.
Dubai has named the designers of the Expo 2020 pavilions and will soon be starting work on the Route 2020 – the Dubai Metro extension from Nakheel Harbour and Station to Expo 2020 site.
Follow Emirates 24|7 on Google News.