Dubai world's No. 1 in supertall, megatall towers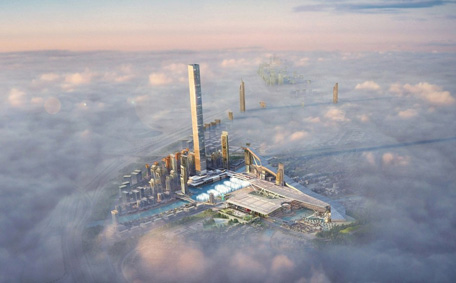 Dubai continues to dominate the world in the supertall (300-plus-meter) skyscraper category, with the world now officially having 100 of them, according to the Council on Tall Buildings and Urban Habitat (CTBUH).

The milestone was achieved following completion of the 432 Park Avenue in New York City in late December 2015.

"With this most recent completion – the city's seventh – New York now has the second-highest number of supertall skyscrapers in the world. However, Dubai continues to dominate with 18," the council said.

Dubai One. (Supplied)

The construction of supertall buildings has increased at an amazing rate in recent years, an indicator of the tremendous growth within the global tall building industry.

While the first 50 supertalls took 80 years to complete – between 1930 and 2010 – the total number of supertalls doubled from 50 to 100 in just five years.

The majority of new supertall skyscrapers are located in Asia and the Middle East, but New York remains an active center for supertall construction in the Americas.

Entisar Tower. (Supplied)

Emirates 24|7 had reported earlier that four skyscraper will dot the Dubai skyline in the coming years.

RP Global is planning to build RP One in Business Bay; Meydan Group has commenced work on the 100-plus Entisar Tower on Sheikh Zayed Road while it has proposed 711-metre-high Dubai One in Meydan One. Dubai Multi Commodities Centre has revealed the design of Burj 2020 tall tower in Jumeirah Lakes Towers with ground breaking expected this year.

CTBUH now rates 432 Park Avenue (425.5 meters) as the tallest all-residential building in the world and the 14th-tallest overall.


It believes that supertall construction is set to remain strong in the coming years with well over 100 supertall skyscrapers topped out or under construction scheduled for completion in the next five to six years. This includes Kingdom Tower, which will become the world's tallest building and the first kilometer-high building upon completion.

The council further adds that with supertall skyscrapers becoming increasingly common, the megatall (600-plus-meter) distinction will be the new frontier for the world's tallest buildings.

There are currently only three completed megatall buildings in the world, which includes Dubai's Burj Khalifa, currently the tallest tower in the world, but the numbers are set to more than double in the coming years.

Follow Emirates 24|7 on Google News.