Abu Dhabi foreign trade over Dh109billion in 2010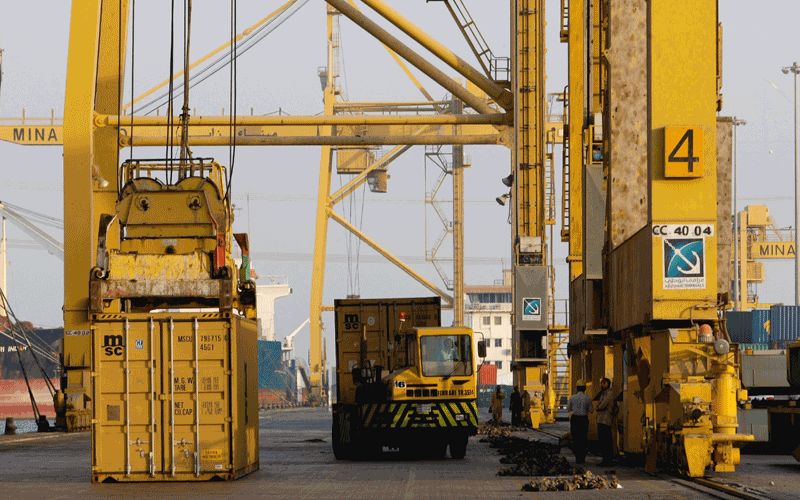 The total volume of foreign trade of Abu Dhabi reached Dh109.176 billion in 2010, a decrease of 2.58 per cent compared to 2009.
This was released by the Department of Finance - General Directorate of Customs in Abu Dhabi.
Non-oil exports from Abu Dhabi grew to Dh11.61 billion, compared to Dh9.5 billion in 2009, an increase of 22.2 per cent.
The customs statistics showed a decline in imports in 2010 recording Dh86.574 billion, a decline of 7.8 per cent compared to Dh93.872 billion in 2009.
Re-exports reached Dh10.991 billion, up 26.4 per cent compared to Dh8.694 billion in the year 2009.

Foreign trade
The report of foreign trade showed ratios of imports, re-exports and exports in accordance to countries being dealt with. It was revealed in the report that Brazil is Abu Dhabi's top trading partner for non-oil exports, followed by Norway and the Kingdom of Saudi Arabia in the third place.
The most remarkable feature of this year's report in terms of export growth value is that exports to Oman increased by 110 per cent.
United States was Abu Dhabi's top trading partner in terms of imports, followed by Saudi Arabia as second place and Japan as third. Between the year 2009 and 2010, imports from Turkey saw significant increase of 49 per cent.
In terms of re-exports, Bahrain ranked first, followed by Qatar

Saeed Ahmed Abdullah Al Muhairi, Director General of General Directorate of Customs in Abu Dhabi, said: "The statistical data for 2010 shows continued growth in the non-oil exports and re-exports compared to 2009, with a minor decline in imports. These figures reflect the overall improvement of the trade balance of the Abu Dhabi over the past year."
Al Muhairi added: "The figures reflect the growth of non-oil export competitiveness of UAE products in global markets as well as the soundness of the economic policies pursued by our wise leadership. We continuously strive to facilitate foreign trade and reinforce growth in the volume of exports, fuelling the economic activities in the country. As a result, we expect further positive results in terms of foreign trade during the year 2011."
Statistics of the annual foreign trade volumes revealed the growing role of airports, where imports through airports stood at 19.4 per cent, marine ports at 57.4 per cent and land ports at 23.2 per cent.
Al Muhairi said: "Foreign trade plays an important role in the formation of economic relations between the UAE and the other countries in the world. We seek to maximize the country's foreign trade, which is an influential element in the economy and one of the important indicators that reflect the country's economic conditions. We also seek to boost the Emirate's business community relationship with other countries for greater cooperation with developed economies and benefit from the advanced technology available to them."
Follow Emirates 24|7 on Google News.