Air Arabia approves 8% dividend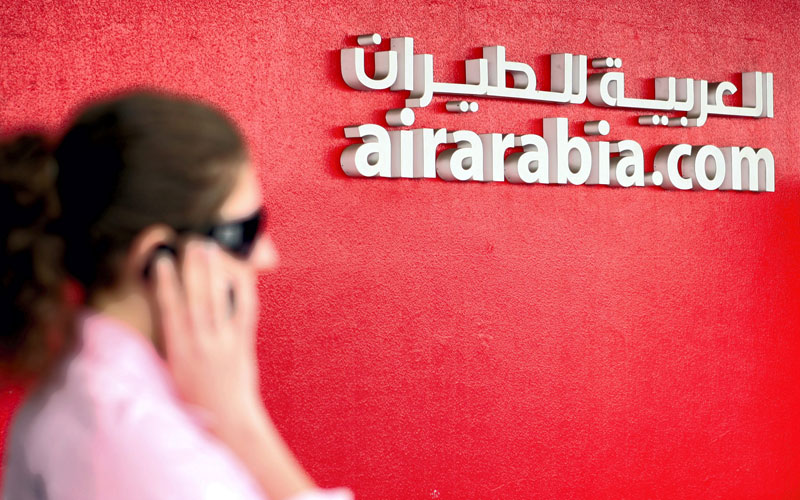 The annual general assembly (AGM) of Air Arabia has approved Board of Director's proposal for eight per cent cash dividend, said a press statement on Monday.
The assembly approved the report of the company's auditors for the financial year ending December 31, 2010. The assembly also approved the balance sheet and profit and loss accounts of the company for the same period.
As well, the assembly discharged the directors and auditors of the company from liability for the financial year ending December 31, 2010, and appointed auditors for the company for the next fiscal year in order to fix their remuneration. The assembly also elected new Board of Directors for the coming three years. The new Board of Directors constitute of Sheikh Abdullah Bin Mohamed Al Thani, Adel Abdullah Ali, Dr. Ghanem Mohammed Al Hajri, Abdul Wahab Mohammad Al Roomi, Taryam Mattar Taryam, Arif Naqvi and Sheikh Mohammad Bin Abdullah Al Thani.
"We are very pleased to be able to share Air Arabia's success with our shareholders by distributing an eight per cent cash dividend," said Sheikh Abdullah Bin Mohammad Al Thani, Chairman of Air Arabia. "Despite globally difficult conditions, Air Arabia posted strong results in 2010, including solid profitability, higher revenues, increased passenger numbers and a higher seat load factor.
"While the aviation sector continues to confront challenges such as ongoing oil price volatility," he said, "we remain positively cautious of coming months and focused on Air Arabia's low cost business philosophy."The first and largest low-cost carrier in the Middle East and North Africa, Air Arabia, which now operates service to 67 destinations from three regional hubs, announced earlier that its 2010 net profit reached Dh309.559 million. Air Arabia's total turnover for 2010 reached Dh2.08 billion during the same 12-month period.
Air Arabia served 4.45 million passengers in the 12 months ending December 31, 2010. The carrier's seat load factor – or passengers carried as a percentage of available seats – reached an impressive 83 per cent in 2010.
Most recently, the carrier announced the expected delivery of a total of six aircraft this year after receiving its first of the 44 aircraft in October last year. By 2016, following the delivery of 44 A320 aircraft, Air Arabia's total operating fleet will exceed 50 aircraft, more than doubling the size of its current fleet.
Follow Emirates 24|7 on Google News.