Airfares may rise due to high oil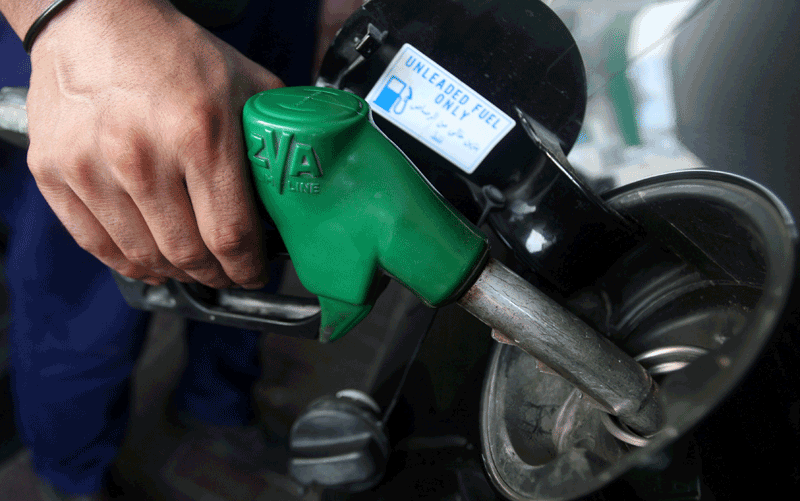 'Anything is possible' was the sentiment when Emirates President Tim Clarke was quizzed if airfares could climb even further if fuel prices don't come in check soon.
Speaking at a seminar session at the ongoing Arabian Travel Market, Clarke also said the airline was keen to increase its order of A380s from 90 aircraft to 120, but was unable to do so due to logistical constraints and no capacity at the airline's Dubai hub; however, he was hopeful this would change with the constructions at the present airport, along with opening of the Al Maktoum International in Jebel Ali in the future.
Price wars
In the last few months, consumers world over having been bearing the brunt of rising fuel prices, with oil increasing over $120 a barrel. Like other airlines, Emirates has already been forced to increase its airfares in wake of this by 15 per cent. Could this trend continue?
"Ten years ago, fuel prices accounted for 12 per cent to 13 per cent of the airline's total cost. Today, it accounts for nearly 43 per cent," said Clarke. "I speak for the whole aviation community when I say that we as an industry have to manage the business with the current volatility in the global marketplace and do the best we can."
He pointed out that last year's ash cloud, which erupted from the Icelandic volcano, along with several other natural disasters, including Japan, along with the strife in oil-producing nations and the dollar losing value has resulted in the state of affairs that is effected the global economy.
He stated: "What the future holds is anybody's guess, but as Emirates, we have tools in place to ensure we are on track should prices rise. I can't comment if our airfares will increase above 15 per cent, however, as a market to sustain itself, oil needs to drop down at a marginal level that ranges between $60-$80 per barrel."
Clarke ruled out suggestions of reducing capacities or looking at the government for subsidies.
"There will be no fuel subsidy, period. We have tools in place to protect us against the upside should it come to that," he said.
The Emirates president also hinted at the strain of sustaining such high prices could well see some lesser known carriers collapse if the volatility doesn't come into check soon.
"If the prices remain steady or increase even further, in a year we could see some low cost carriers and some peripheral ones collapse under the pressure," he said, without revealing any names. He added: "At $150 a barrel, no airline will be able to sustain at that level and that could very well bring all to their knees."
New aircraft on the flightplan?
Last year, Emirates stunned the world's aviation industry when it ordered a further 32 Airbus A380s, taking its total orders for the superjumbo to 90 aircraft, or nearly 40 per cent of worldwide orders for the A380. This order, which has a list price of $11.5 billion, was signed at the Berlin Air Show.
Could another 30 be on order? That could very well be the case in the future, with Clarke saying that the airline was keen on increasing the order to 120 superjumbo aircraft, however space was the big issue.
"We have always said that originally we wanted to go up to 120, but where do we fit them?" he asked. "We will have the delivery of all our A380s on order by November 2017. With airport changes and expansion, anything can happen in regards to future orders; we have a seven to eight year timeline."
Clarke, however, ruled out the possibility of getting any Boeing 787 Dreamliners in its order book.
'We are not a threat'
In the past year international carriers such as Germany's Lufthansa and Air France have flung allegations of fuel subsidies, along with Canada blocking the airline's move to fly to its West Coast.
"It is sad to see that things get to such a level. We are not protagonists and infighting and bickering is not helping matters," said Clarke. "Gulf carriers together need to show we don't represent a threat. As Emirates, we believe our product pricing is reasonable for the French, the Germans, the UK and its evident."
Quizzed if Emirates in turn felt a threat with the growing mergers and alliances in the global aviation arena, along with Qatar Airways also saying the same, Clarke said Emirates was firm about not joining an alliance.
"I am not convinced that consolidations, such as those in Europe and American have done well every single time. They won't if it's not done the right way. If you have a good plan, you will deliver, merger or not," he said.
"I cannot comment on Akbar Al Baker's (Qatar Airways CEO) decision, but as Emirates we believe in our ability to deliver growth."
Follow Emirates 24|7 on Google News.