Conditions on Cairn-Vedanta deal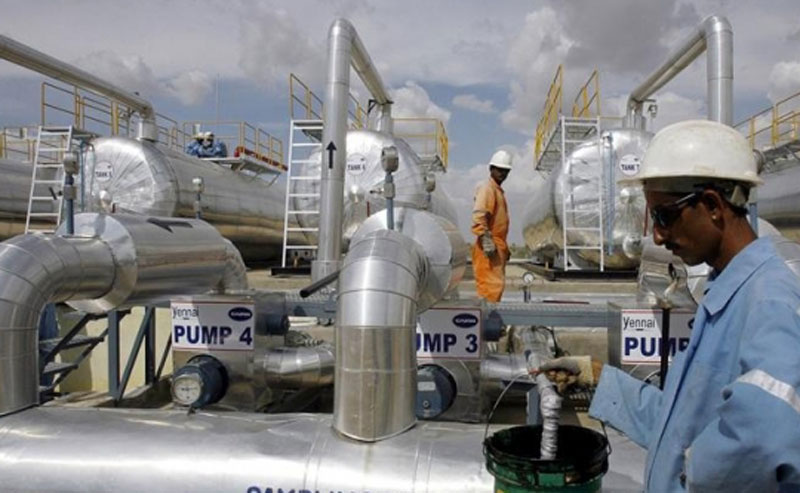 An Indian ministerial panel has attached conditions to a proposed $9.6-billion sale of Cairn Energy's Indian oilfields to British giant Vedanta that could derail the deal, sources said on Saturday.
Cairn Energy has called the government's ruling on the sale -- which would be one of the biggest takeovers in Indian corporate history -- a litmus test for the country as it seeks to woo foreign investors.
The ministerial panel met late Friday to decide its recommendation to another federal cabinet body on the deal, in which Scotland-based Cairn Energy plans to sell Vedanta control of its Indian unit, which produces oil in Rajasthan.
The panel did not disclose its position, but a source familiar with the transaction told AFP the ministers want approval to be conditional on Cairn India taking on a share of the oil royalty payments currently made by its state-run partner Oil and Natural Gas Corp (ONGC).
ONGC owns a 30 percent stake in the Cairn-operated block but pays royalties on 100 percent of the output under a "royalty holiday" scheme dating from the 1990s aimed at promoting private oil exploration in energy-hungry India.
The two firms are locked in a bitter dispute over the issue, with ONGC pushing for the royalty burden to be shared along ownership percentages before the government approves the sale.
"The ministers have chosen to support ONGC's position and want conditions attached to the approval of the sale," the source said.
A Cairn spokesman would not comment on the matter except to say that it continued to work with London-listed Vedanta Resources "to secure the necessary consents and approvals" from the Indian government. Vedanta had no comment.
But earlier, Cairn had said imposing such a condition could put the deal in jeopardy.
The ministerial recommendations are "potentially a deal killer," said another source with knowledge of the transaction. "The whole world is watching this. Foreign investors are going to be very worried about investing in India."
In August 2010, Vedanta, owned by billionaire Anil Agarwal, said it would purchase a majority stake in Cairn India, adding to its aluminium, copper, iron ore and zinc assets.
Follow Emirates 24|7 on Google News.