DCCI members' exports reach Dh100bn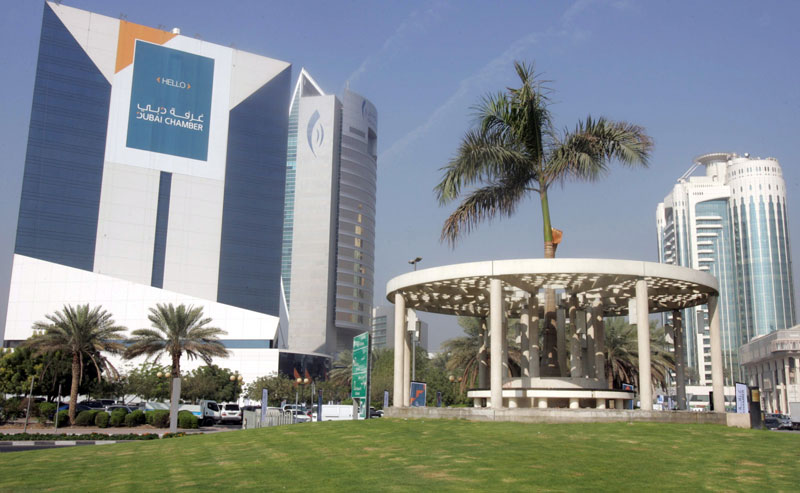 Exports and re-exports by Dubai Chamber of Commerce and Industry members reached Dh100 billion in the first five months this year compared to Dh85 billion for the same period last year, registering an increase of 17.6 per cent.
This is extremely positive news for Dubai's economy, Abdul Rahman Saif Al Ghurair, Chairman, of Dubai Chamber said while presiding over the 2nd Economic Seminar of the year held at the Chamber premises on Wednesday.
In May alone, exports and re-exports jumped 26 per cent to Dh22 billion compared to same month last year on the back of positive growth.
"In the first quarter, the members' exports and re-exports increased by 15.6 per cent while in April 2011 alone, the figures show a 14 per cent increase compared to April 2010. Overall, these figures are a strong indication that Dubai is on track to attain its forecast economic growth of 3.5 per cent to five per cent for this year," added Al Ghurair.
The seminar, which was attended by Chamber members and representatives of the private sector, discussed the vulnerability of UAE consumers to rising food prices by income group, the global economic outlook's effect on Dubai and endogenous growth factors, and new business indicators.
The Chairman of Dubai Chamber further stressed that the second quarter of 2011 was a fitting time to come together and discuss major issues affecting businesses today adding that 49 per cent new members joined the Chamber in the first five months of the year in comparison to the same period in 2010.
He also said that the city's business environment continues to thrive with lower rents, a recovery in the banking sector and continued reform measures helping to boost investor confidence.
Al Ghurair maintained that the first half of this year has seen sustainable growth across Dubai's trade, tourism and logistics sectors, which has helped to boost the economy. This comes in spite of subdued global performance and proves that Dubai's economy is robust and back on the path to prosperity.
The Dubai Chamber-organised economic seminar with its agenda of providing the latest economic indicators based on studies, keep the business community updated with the latest developments and trends and help them make sound business decisions while enhancing their competitiveness globally.
On the topic of vulnerability of UAE consumers to rising food prices, the first presentation cited the Chamber developed metric of vulnerability that measures the loss in consumer purchasing power when food prices rise. The metric allows for interactions between food commodities and purchasing power by income bracket.
The survey found that, although UAE households in the lowest 20 per cent income bracket spend on food less than a quarter of what households in the upper 20 per cent spend, the poorest household is 3.5 times more vulnerable to rising prices of food imports than the richest households.
The second presentation on the global economic outlook's effect on Dubai and endogenous growth factors reviewed global economic developments and how they will affect the UAE's outlook. In addition to rising oil export revenues, the UAE benefits from a range of exogenous factors.
It further stressed that Dubai has a well-established reputation as an entrepôt, and much of its trade is with emerging markets, which are growing considerably faster than developed economies. Meanwhile, regional turbulence in the Middle East's North Africa region has caused an influx of tourists and businessmen into Dubai. Together, these trends are contributing to strong demand for Dubai's services.
Follow Emirates 24|7 on Google News.