Deal on military vehicle upgrade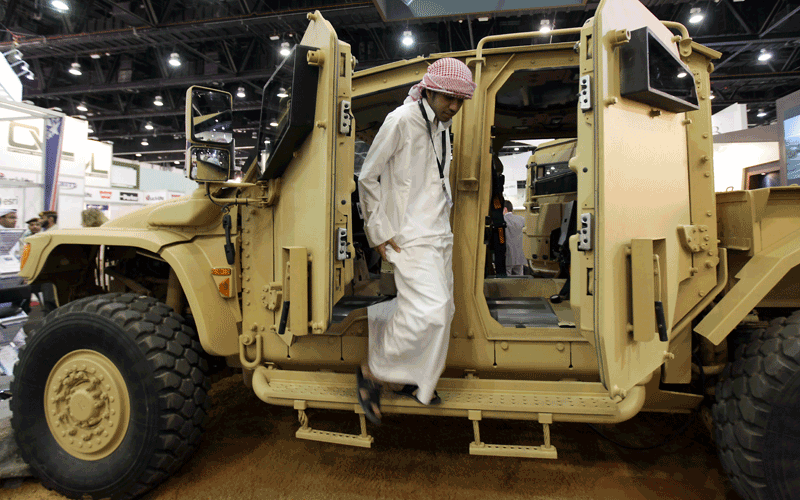 Al Jaber Group and Diehl Defence have an agreement the joint modernisation and upgrade of the UAE's military vehicles.

The venture was signed by Obaid Khaleefa Jaber Al Murri, Chairman of Al Jaber Group, and Claus Gnther, President of Diehl Defence.
"We are pleased to sign this joint venture with Diehl Defence, and believe that joining our forces will result in tremendous success for both organisations and for the UAE Armed Forces. The advanced know-how of Diehl Defence and Al Jaber Group's industrial and manufacturing capabilities will set up a strong platform to execute a wide range of maintenance and upgrading activities for our client," Al Murri said.
Claus Gnther, President of Diehl Defence, remarked: "The establishment of a joint venture paves the way for a strong partnership. We consider it an honour to support UAE continuous economic development and modernization of national Armed Forces. We welcome the opportunity to combine our complementary capabilities in maintenance and upgrade of UAE military land vehicles."
Within the framework of the co-operation, Diehl will supply components such as propulsion, suspension and tracks and assume system responsibility; Al Jaber Group will provide the facilities and comprise provision of the infrastructure in the UAE as well as conducting work on the vehicles. The joint venture offers know-how transfer as well as comprehensive inclusion of the local industry in the UAE.
Diehl Defence already has relationships with UAE Armed Forces and modernised the self-propelled howitzer M109 in the past and conducts repair work until today. Furthermore, Diehl Defence has been supplying tracks and road wheels to the UAE Armed Forces for the MBT Leclerc as well as tracks for the SP howitzer M109 and the APC M113.
Follow Emirates 24|7 on Google News.