DFSA chief executive Koster gets extension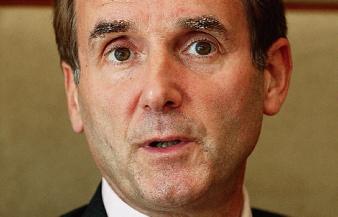 The Dubai Financial Services Authority (DFSA) on Monday announced the DFSA Board's decision to extend the employment contract of its Chief Executive Paul Koster to December 2013.
Abdullah M Saleh, Chairman of the DFSA Board of Directors, said: "Koster has served as Chief Executive of the DFSA since December 2008 and I am very pleased that he has accepted the Board's offer. Extending his employment contract to December 2013 will allow him to continue to drive the aims and goals of the Authority during this important period in the regulation of financial services globally."
Koster said: "I am honoured that the DFSA Board has given me the opportunity to further shape and attune financial services regulation that best meets the dynamics and development of the Dubai International Financial Centre (DIFC). I am very happy that they have entrusted me to continue working with this professional team and for such a distinguished Board."
Follow Emirates 24|7 on Google News.