DIB announces net profit of Dh806m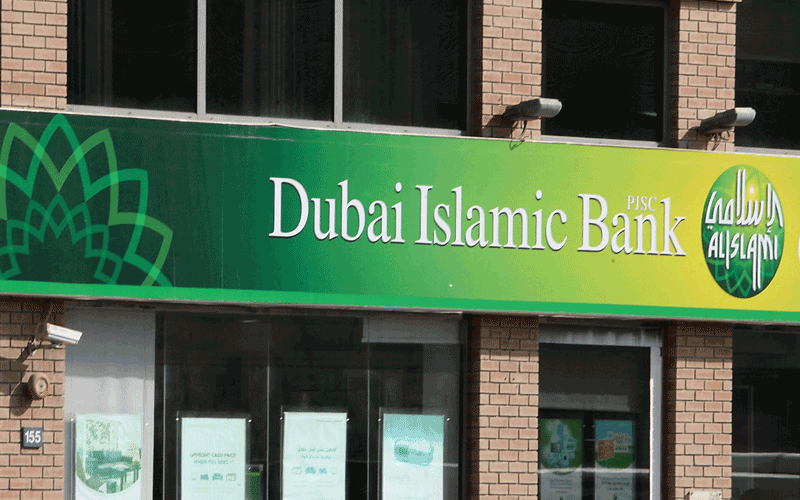 Dubai Islamic Bank (DIB), the largest Islamic bank in the UAE, has announced its financial results for the year ending December 31, 2010, demonstrating the success of the bank's strategic focus on diversification and managed growth, including expansion of its branch network and growth in its overall customer base.
The bank's core business continued to grow with net operating income (before provisions) reaching nearly Dh1.9 billion in 2010. At the same time, the bank enhanced its balance sheet strength by continuing to build provisions amounting to Dh864 million to ensure that the interest of all stakeholders is safeguarded.
For the 12 months ending December 31, 2010, DIB reported a net profit of Dh806 million.
DIB's total assets as of December 31, 2010, stood at Dh90.1 billion compared to Dh84.3 billion at the end of the same period in 2009, a growth of nearly 7 per cent while the total financing assets reached Dh57.1 billion as of December 31, 2010, compared to Dh49.9 billion at the end of the same period in 2009, an increase of nearly 15 per cent.
The customer deposits being stable at Dh63.4 billion for the same period, and a healthy financing-to-deposit ratio of 90 per cent as of December 31, 2010, are clear indications of the bank's healthy liquidity position and a stable, well diversified funding base despite challenging market conditions.
With a robust capital adequacy ratio of 17.8 per cent under Basel II, as of December 31, 2010, the Bank's performance and strategy of optimally combining growth with risk management has been well received by the market. Key rating agencies, Moodys and Fitch upgraded the outlook on the bank, making DIB the only bank in Dubai with a "Stable" outlook. This is a clear testament to the success of the 2010 strategy of building a stronger and more robust franchise.
These results were announced today following a meeting of the Board of Directors of Dubai Islamic Bank, which has proposed a cash dividend of 10 per cent for 2010. This proposal is subject to ratification at the bank's upcoming Annual General Meeting.

"The outlook for the financial services sector globally, as well as in the UAE, is increasingly positive," said Mohammed Ibrahim Al Shaibani, Director-General of His Highness The Ruler's Court of Dubai and Chairman of Dubai Islamic Bank.
"As global credit conditions improve and there is a continued return to financing growth, we will also see increased activity in the UAE, as the domestic economy continues to expand."
"Our results demonstrate that Dubai Islamic Bank remains at the forefront of this positive trend," he said. "As the UAE's largest Islamic bank, operating 68 branches across the country, serving 1.2 million customers, DIB is committed to contributing to the growth and diversification of the UAE."

Recently assigned an 'A' rating by Fitch Ratings, DIB opened six new branches and deployed 44 new ATMs, and increased its customer base by over 100,000 customers last year. In total, the bank's retail business accounted for 49 per cent of all revenues in 2010.

"Dubai Islamic Bank has prudently managed its operations over the past 12 months, as reflected in the bank's positive financial results and continued expansion of its products and services", said Abdulla Al Hamli, CEO of the Bank.
In 2010, DIB announced the increase of its stake in Tamweel, the UAE-based Islamic home finance provider, to approximately 58 per cent, thus becoming the majority shareholder of the company. The bank also launched Emirates REIT, Dubai's first real estate investment trust. These moves are expected to provide much needed impetus to Dubai's real estate sector.
Follow Emirates 24|7 on Google News.