DSO operating profit rises 296%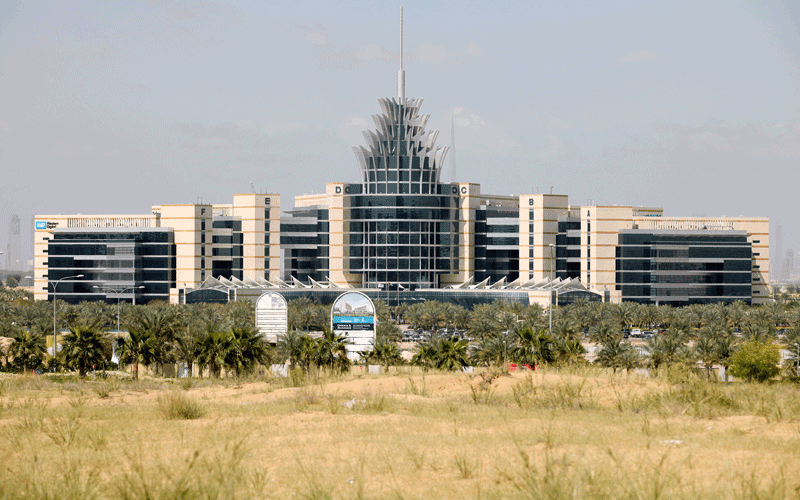 Sheikh Ahmed bin Saeed Al Maktoum, Chairman of Dubai Silicon Oasis Authority (DSOA), announced DSO achieved exceptional performance across all areas of operations during 2010, registering Dh195.4 million operating profit, 296 per cent higher when compared to 2009.
The integrated technology park also recorded Dh685 million in revenue for 2010, up 130 per cent; while recording Dh56 million net profit for the same period, 30 per cent higher than 2009. These achievements are the result of the technology park's outstanding performance as well as a new freehold initiative offered at Dubai Silicon Oasis.
DSO's current assets are estimated at Dh7.5 billion, whereas the accrued liabilities amount to only Dh900 million. The free zone also witnessed a 35 per cent rise in company registrations, taking the total number of entities operating at the technology park to 370.
Sheikh Ahmed said: "DSO successfully achieved its targets for 2010 through utilising its potential and developing an effective marketing plan. Coinciding with the recovery of the UAE economy, DSO has proved its resilience in dealing with the economic downturn through an efficient and flexible well-planned strategy. The strategic marketing plan proved fruitful in gaining the trust of investors, which is reflected in the record growth rates that DSO has achieved in profits, revenues and company registrations. The strong foundations upon which DSO's investments are based along with the existing opportunities will help achieve further growth in the coming years".
Sheikh Ahmed expressed his confidence that DSO will register a similar economic performance for the year 2011, through strategic planning based on indications of a quicker than expected economic recovery. The trend denotes that more global companies are likely to select the technology park as their preferred location for regional operations.
Sheikh Ahmed added that DSO will soon establish a new technology incubator and an investment fund to support future projects in diverse technology sectors. The initiatives are expected to stimulate entrepreneurial development which will provide an environment of innovation and growth for the sector.
The technology incubator and the investment fund will play an important role in creating new investment trends in the Arab region, and are the key concepts of DSO's plan for a technologically-integrated Hi Tech Eco-System. The primary objective of the plan is to create a high-tech community capable of supporting rapid technological advancement.
Sheikh Ahmed said that DSO has placed Emiratisation as one of its key priorities, giving talented nationals an opportunity to manage and lead the organisation. DSO's Emiratisation level reached 65 per cent of the total 270 employees last year. UAE nationals at present hold 92 per cent of senior management positions.
Sheikh Ahmed added: "Given that it is the most important element in the production process, DSO remains committed to empowering individual employees through the selection of competent and experienced personnel. It has succeeded in developing human resources and motivating employees by providing best-practice training programmes.
European companies make up 40 per cent of the total number of companies operating at DSO, whereas American organisations comprise around seven per cent. Asian and Mena companies total 19 per cent and 34 per cent respectively".
The companies that base their regional headquarters in DSO operate in various industries, including software research and development, and chip design and development aimed at consumer goods, educational and service sectors. In addition, there are companies that work in chemical products, semiconductors, solar energy, communications, as well as security solutions for sectors such as oil and gas, power, utilities, telecom operators, transport and fiber optics.
Furthermore, the DSO-based Rochester Institute of Technology (RIT) Dubai offered several academic streams in September 2010, including bachelor's programmes in engineering and business administration. Moreover; RIT recently moved to its new headquarters in DSO, enabling it to accommodate the increasing growth in the number of students, which has tripled between 2008 and 2010. RIT expects to welcome up to 1,500 students over the next 10 years, which is one of the university's primary objectives. RIT is considered to be one of the world's leading teaching institutions, and was inaugurated at DSO in 2008.
In real estate, DSO completed selling and leasing 64 per cent of the first phase of AED1.55-billion Cedre Villas development. Construction work on the second phase was completed in June 2010 with nearly 40 per cent of the units sold before completion, indicating the gradual return of normality to the local market.
Currently, development and construction works are progressing in 82 locations within DSO, with construction completed for 76 buildings since its inception. Home to 26,835 people, DSO aims to accommodate 160,000 upon completion.
The first mosque with a capacity of 300 people was handed over in June 2010. A second mosque with a capacity of 1,000 people is expected to be finished in 18 months' time. Work on designing a third mosque is being undertaken in coordination with the Islamic Affairs and Charitable Activities Department in Dubai.
DSO currently hosts two schools - Gems School and the Indian High School. It has also initiated the modernization of the first phase of the water treatment plant at a cost of up to AED 30 million in collaboration with the international company Metito.
Wholly-owned by the Government of Dubai, DSO operates as a free zone for companies producing semiconductors, microelectronics, and other high-tech products seeking to establish regional headquarters, and centres of research and development in the Middle East and Africa.
Follow Emirates 24|7 on Google News.