Dubai, Chinese firms to launch Islamic fund to invest in China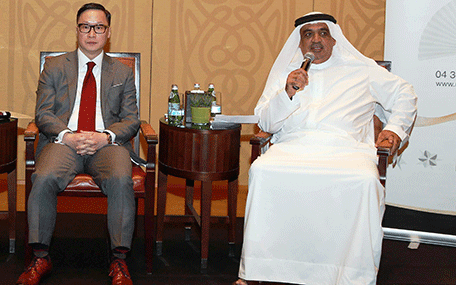 Shariah-compliant firm Mawarid Finance and Fullgoal Asset Management from Hong Kong will launch an Islamic fund later this year in order to tap opportunities in China.
Michael Chow, Managing Director and Head of International Business at Fullgoal Asset Management (Hong Kong) Limited, said his company tied up with the Dubai-based firm, hence opening door for the investors here to capitalise on the business opportunities offered by the world's second largest economy.
Chow expects Mawarid to design Shariah-compliant products for the investors over the next couple of months and the two entities will launch an Islamic fund later this year.
He was speaking at a forum organised by Mawarid to update local entrepreneurs about upcoming opportunities offered by the Chinese and Hong Kong economies.
Fullgoal Asset Management had more than 337-billion yuan ($52 billion) assets under management for a wide range of clients, including financial institutions, corporations, family offices, pension and retirement funds (public and private), retail banks, insurance companies and high-net-worth individuals.
Mohamed Ali Musabeh Al Nuaimi, CEO and Managing Director of Mawarid Finance, noted that China is one of the largest trade partner for the UAE which acquires 60 per cent of the Chinese commodities' exports in the region.
Al Nuaimi said: "The conference has successfully achieved its planned objectives in introducing the available investment opportunities that comply with both the conventional and Islamic Sharia. Fullgoal Asset Management is a trusted partner for exploring available investments opportunities in the Chinese markets."
Follow Emirates 24|7 on Google News.