Dubai Islamic Economy Summit, Day 2: Focus on family tourism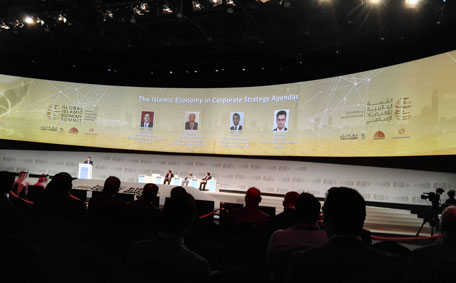 The second day of the Government Islamic Economy Summit being held in Dubai will focus on a number of key challenges and a number of other issues related during the whole day.

Speakers at the summit will address key topics today, including innovation in Islamic economy; standardisation and competitive in halal industry; family tourism, pushing halal industry into a global brands, Islamic art and design and a host of other topics during the day-long discussions.

The second edition of the summit saw yesterday the launch of a new initiative, research reports and Salaam Gateway by Dubai to give push to the Islamic economy and finance industry.

Dubai is termed as the capital of the Islamic economy thanks to a host of initiatives and measures introduced by the emirate's governments over the years.

Dubai is also the pioneer in the Islamic banking with the launch of the first Shariah compliant bank – Dubai Islamic Bank – way back in 1975.

Currently the UAE hosts eight Islamic banks catering to a large number of Muslim and non-Muslim community in the country.

The second edition of the Global Islamic Economy Summit is being held at a time when the Islamic economy is driven by a consumer base of 1.6 billion Muslims worldwide - a population base that projected to grow at almost double the rate of the world's non-Muslim population and is expected to spend nearly $3.7 trillion by 2019 in the core sectors of the Islamic economy.

Follow Emirates 24|7 on Google News.