Dubai's 2011 GDP growth surges to 3.4%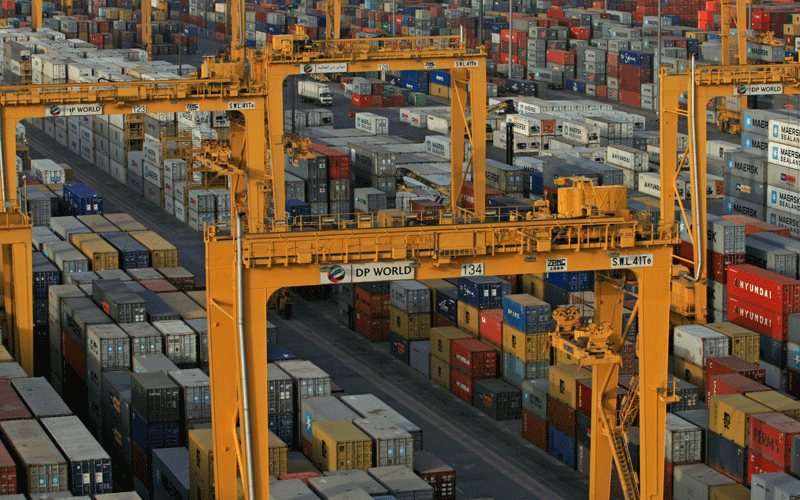 An economic report issued on Wednesday shows that Dubai's economy has recorded steady growth over the past two years with an increase in the GDP growth rate from 2.8 per cent in 2010 to 3.4 per cent in 2011 versus a contraction of 2.4 per cent in 2009.

This rebound in economic growth was largely due to fiscal and monetary stimulus packages undertaken by the UAE federal authorities as well as the Government of Dubai. Moreover, the resilience of Dubai's major trade partners, especially India and China, has also contributed to this positive development as shown in a report issued by the Dubai Economic Council (DEC), entitled "Dubai Economy 2012".

In a foreword to the report, Sheikh Hamdan bin Mohammed bin Rashid Al Maktoum, Crown Prince of Dubai and Chairman of the Executive Council, attributes Dubai's ability to keep pace with the rapid regional and international economic developments to the flexibility, diversity and dynamism of its economy.

Sheikh Hamdan refers to the figures included in the report as indicators of Dubai's success in overcoming the repercussions of the global crisis, tracing a new phase of development which affirms its position as a global business and financial hub.

Expressing his satisfaction over the results achieved by Dubai's various economic sectors, Sheikh Hamdan said the maturity of Dubai's economy promoted a wide range of business opportunities, calling for closer cooperation between the private and public sectors to tap into these opportunities, building on Dubai's remarkable achievements over the past four decades. He also acknowledged the report's value as a reference which helps researchers, economists and provides investors with a guide to help them plan their future investments.

The Crown Prince of Dubai also stated that the knowledge economy would continue to be an area of focus that fosters creativity and innovation in Dubai, especially in economic sectors with high added value.

Balanced macro economy

"Dubai Economy 2012" presents a panoramic view of the economy of the emirate of Dubai comparing its performance in the year 2011 against that of the period between 2006 and 2010. It shows that despite the slowdown in 2009 following the global crisis, Dubai's economy has continued to steadily grow over the last two years (GDP growth of 3.4 per cent in 2011 from 2.8 per cent in 2010 and a contraction by 2.4 per cent in 2009).

The real estate and construction sectors were affected as a result of the crisis. However, by early 2010 (with the exception of these two sectors) most of Dubai's other sectors quickly rebounded. This is attributed largely to the expansionary fiscal policy adopted by the government, the support provided to the financially distressed government related enterprises (GREs); most notably the restructuring of their debt, and the UAE Central Bank's injection of liquidity into the banking sector.

Trading, both foreign and domestic, continued to be the backbone of the economy and its major source of income. Regionally and globally, Dubai has established itself as a favourite destination for tourists due to its unique attractions and busy events calendar in addition to state of the art entertainment facilities, fine accommodation, amenities and accessibility. Indicators show a steady increase in tourism activities and continued investment flows.

Despite its narrow manufacturing base, the industrial sector has contributed immensely to Dubai's economy. In 2010, the industrial sector's recovery was led by strong exports, while trade and logistics constituted the core competency of Dubai's economy.

Real estate has experienced a dramatic transformation. In 2010, the real state sector exhibited encouraging signs of recovery, especially in "New Dubai" areas such as Dubai Marina, Jumeirah and free hold zones.

With the Dubai Government adopting forward looking policies, promoting free trade and open skies, free zones have played a key role in realising Dubai's economic objectives by attracting foreign direct investments. Trade and business relations among free zone-based regional and global companies indirectly boost local economy by stimulating growth of commodities and services trade.

Follow Emirates 24|7 on Google News.