Enjoy Dubai hospitality at a bargain: Hotel rates drop further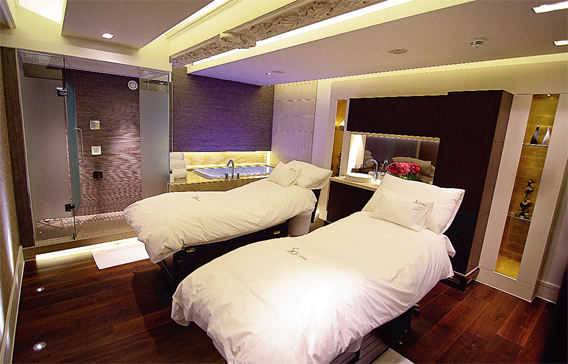 If you're looking for a relaxing weekend or enjoying the hospitality of Dubai's hotels, these are high times – thanks to a consistent decline in room rates in the emirate's hotels.

In March, the average hotel room rate in Dubai dropped for the third consecutive month in 2015. This is since December last year, when the rate fell below Dh1,000 benchmark level.

According to industry data provider STR Global, average hotel room rate in Dubai has dropped to Dh978.7 in March 2015 as compared to Dh1,090 for the same month last year.

The data showed that the hotel supply has been witnessing over 6.2 per cent increase for the last 15 months.

"This new supply is critical for the ongoing success of the city. Additionally, despite the 2.2 per cent drop in occupancy, levels continued to exceed 85 per cent in March for the sixth consecutive month," said Elizabeth Winkle, managing director of STR Global.

According to the latest available figures, Dubai maintains it lead in terms of new hotel room supply in the Middle East region at the end of last month.

Out of 315 hotels with 77,924 keys in the construction stage last month, Dubai has the largest number of rooms under construction with 14,385 in 49 hotels.

Data by STR for the month of March 2015 showed 2.2 per cent decrease in occupancy to 85.7 per cent while revenue per available room falling 8.1 per cent to Dh838.69.

Winkle said Dubai was always going to find it difficult to achieve the same performance levels of 2014, with the first quarter of last year being one of the strongest on record.

That said, as always, Dubai showed its resilience as a market and reported one of the highest revenues per available room performances globally for the quarter in US dollar terms.

Dubai is expected to witness higher occupancy rate over the next few years as construction activity gathers pace prior to Expo 2020 in order to accommodate increased flow of tourists and Expo attendees.

The right to host the World Expo 2020 in Dubai is expected to give further impetus to hospitality industry. Dubai's Tourism Vision 2020 plan aims for the UAE to welcome 20 million tourists and generate Dh300 billion in tourism revenues by that year.

Not just ordinary tourists, Dubai is also aiming to attract 500,000 medical tourists per annum by the year 2020 and also looking to tap global health tourism market which is estimated at $95 billion (Dh348.65 billion), thus helping fill the hotels and raising the room rates and also matching the supply-demand ratio.
Follow Emirates 24|7 on Google News.