Etisalat to invest $15bn in 5 years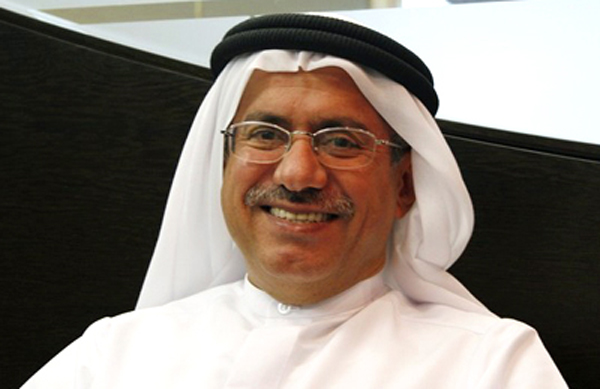 Etisalat Chairman has confirmed that the UAE telecom will be investing $15 billion over the next five years to enhance its networks services in the emirates and globally, with Dh5bn of the said amount being targeted exclusively for fibre optic implementation.
It is unclear though if the remaining investment will include joint ventures and/or mergers and acquisitions.
Speaking at the ongoing Abu Dhabi Media Summit in the capital, Mohammed Omran also talked about mobile data and Etisalat's plans to further invest in this medium, anticipating a dramatic demand increase over the next four to five years.
"People want high speed data on the move, including streaming media. We have established that there is an interconnection between media and telecom and that is what we planning to exploit," said Omran. "According to statistics, by 2015, there will a global population of 7.2bn and the same number of connected devices. And by 2020, 25 billion machines will be connected via a network.
"This will increase demand for mobile data, which is backed by a recent study by Cisco Systems that states by 2015 there will be 26 times more mobile data used."
Omran backed up the findings with using etisalat's own penetration in Egypt, saying when they entered the North African country four years ago, people scoffed at the idea of mobile data. Today it see 30 Terabyte of mobile data used per day.
Speaking about etisalat's long term plans, Omran revealed: "We have targeted a $15bn investment in the next five years to enhance our networks. The need for fibre optic today is greater than ever and we have already invested Dh5bn in implementing them, with another Dh5bn more of an investment required."
In the UAE and Saudi, 4G Long Term Evolution is what Omran said Etisalat is aiming at, with data that can go up to 150 megabytes per second.
"The cost is going down and the speed is going up," he said. "And it is urgent that it happens now when streaming videos are revloutionising the industry.
"Looking at figures, there have been 2bn videos on YouTube till date, with 35 hours of videos uploaded every day; other 2.5bn Facebook videos are seen every day. Video is the key to enable and sustain lifestyle and productivity customer base here."
With the enhancement of its OTT video services, Etisalat plans to provide 200 IPTV services and features will be implemented by end of 2011.
Other LTE early adapters include Tele presences, Money Transfer, Near field Communication and Cloud Computing.
Follow Emirates 24|7 on Google News.