GCC credit remains stagnant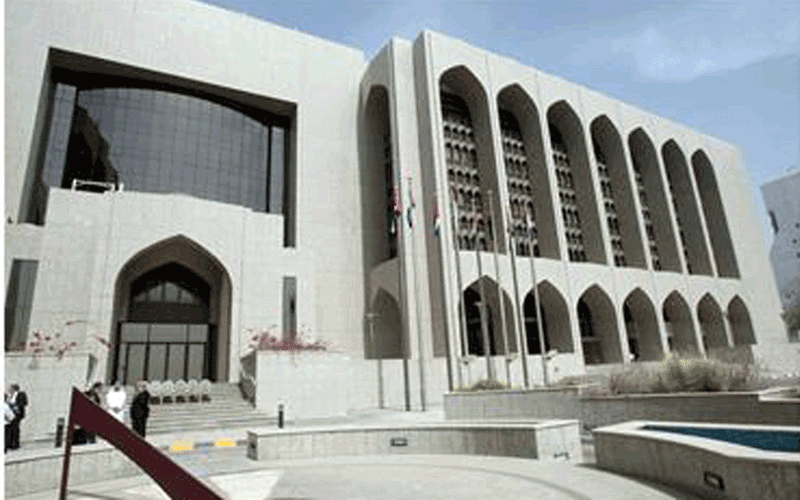 Expectations of a recovery in bank credit in Gulf oil producers have failed to materialise as most of banks remain risk averse despite a slight pick up in some member states, Saudi Arabia's largest bank said on Saturday.
While lending is gradually picking up in Saudi Arabia, Qatar and Oman, it has remained stagnant in the UAE and other members of the six-nation Gulf Cooperation Council (GCC), National Commercial Bank (NCB) said in a study.
In the UAE, which controls the largest Arab banking sector, new retail loan rules issued by the central bank could further stifle domestic credit, it said.
"The expectations of a pick-up in bank lending have failed to materialise in the GCC and the regional political crisis has once again amplified the pervasive risk aversion that has characterised bank – as well as customer – behavior during the crisis. Nonetheless, a clear dichotomy is now emerging in the credit behavior of regional banks," NCB said in the study sent to 'Emirates 24|7'.
"While a positive momentum is developing in Qatar, Oman, and Saudi Arabia, the other regional markets are still largely treading water."
In Saudi Arabia, the growth of bank credit clearly stalled during the final quarter of last year, according to the study.
But it noted that some positive traction has once again begun to develop in February following the announcement of significant government stimulus spending including a massive public handout announced by King Abdullah for citizens over the past few weeks. Overall lending in in the first quarter of this year was 5.6 per cent ahead of the corresponding period a year earlier while total bank credit in March 2011 reached SR793.2bn, compared to SR746.9bn a year earlier.
Private sector credit increased by a somewhat faster six per cent and attained SR763.9bn in March, the study said. "Credit to the public sector has in fact turned negative and fell by an annualised 3.9 per cent in the first quarter of 2011. Bank lending to the government sector credit stood at SR29.3 billion in March."
In the UAE, credit patterns continued a by now established pattern of volatility around a fairly stagnant trend, NCB said. Overall bank credit in the November-January quarter was only 1.7 per cent ahead of the corresponding period a year earlier.
Total bank credit rose to Dh977.2bn in January 2011 while private sector credit actually declined by 0.8 per cent and stood at Dh726.1bn.
Public sector credit – taken as the combination of government credit and claims on public sector entities – rose by an annualised 12.3 per cent and reached around Dh183.1bn in January.
"A set of new rules introduced by the Central Bank this month may further depress loan growth in the near term. Consumers will now only be able to borrow up to 20 times their monthly salary for personal and car loans while credit cards will require a minimum annual income of Dh60,000."
Bank credit in Kuwait has remained virtually flat, rising by a mere 0.4 per cent between the first quarter of 2010 and the first quarter of 2011 and reaching a total of KD27.1bn in March. Credit to the private sector rose by an annualised 0.5 per cent and attained KD25.3 billion in March.
Public sector credit actually contracted by nearly two per cent over the year and stood at KD1.8 billion in March 2011 "Reflecting its remarkably resilient economic boom, Qatar remains the regional star performer in terms of bank lending. Bank credit rose by 14.1 per cent between the December 2009-February 2010 period and the corresponding three months to this February," NCB said.
"Overall bank lending attained QR295.3bn in February 2011. However, the pace of increase in the private sector lagged public sector credit and rose by a more modest annualized 6.6 per cent to QR196.6 billion in February 2011."
The report showed public sector credit continued its robust advance, rising by 31.1 per cent QR98.7bn in February 2011.
"Qatar Central Bank has taken steps in recent months to boost lending to the private sector. Following an initial move last August, the bank again cut its policy rate by 0.5 percentage points to one per cent in early April…. the overnight lending rate came down from 5.5 to five per cent… moreover, the government recently set up a Credit Bureau to facilitate lending and to ensure loan quality."
In Oman, credit growth has been among the highest in the region, with an 8.2 per cent increase from the period between December 2009- February 2010 and the corresponding period a year later. Overall bank credit rose to RO10.6 billion in February 2011.
Matching the general regional pattern, private sector credit advanced markedly more slowly than lending to the public sector, the report said.
Private sector credit rose by an annualized 5.7 per cent and reached RO9.6bn in February 2011. "By contrast, Oman saw one of the fastest increases in bank lending to the government and to other public sector entities, which jumped by a remarkable 49.3 per cent year-on-year between our two reference quarters and attained RO1.1bn in February 2011."
Bahrain has struggled more than its regional peers to get a sustained recovery in bank credit underway, the study said. "These efforts have been further complicated by the political turmoil this spring but the pattern of stagnation clearly predates the instability. Overall bank credit contracted by 0.5 per cent between the December 2009-February 2010 period and the quarter leading up to February 2011."
The figures showed total lending stood at BD5.7bn in February 2011. Private sector credit was virtually flat, declining by an annualised 0.1 per cent during the reference period. It attained BD5.4 billion in February.
By contrast, lending to the public sector contracted by a sharp 40.6 per cent Y/Y and remained at just over BD0.2 billion in February.

Follow Emirates 24|7 on Google News.