Indonesia lists Dh22bn sovereign Sukuk on Nasdaq Dubai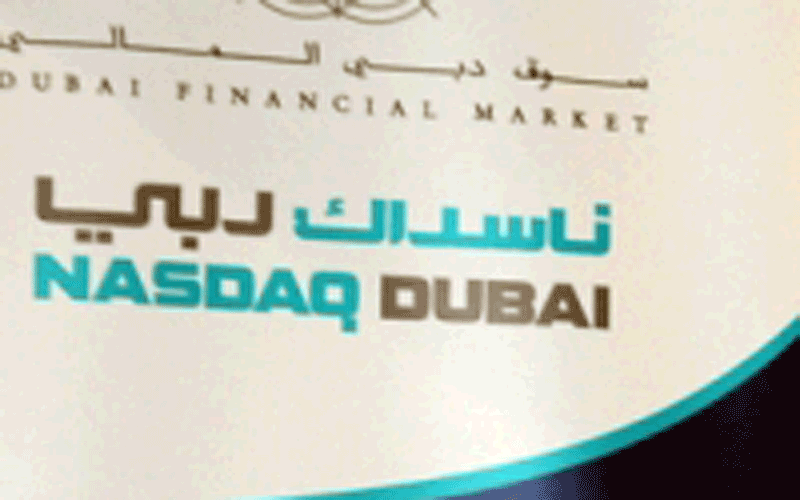 Indonesia celebrated on Sunday listing of largest sovereign Sukuk issuance in Dubai worth Dh22 billion.

Bambang Bodjonegoro, the Indonesian Minister of Finance, on Sunday rang the market-opening bell to celebrate the listing on Nasdaq Dubai of four Sukuk valued at $6 billion (Dh22 billion), issued by the Indonesian government under its Trust Certificate Issuance Programme since 2012.

Mohammed Abdullah Al Gergawi, UAE Cabinet Affairs Minister and Chairman of the Board, Dubai Islamic Economy Development Centre (DIEDC), said that the listing by the Indonesian government of the four Sukuk in Dubai is a milestone in the drive that Dubai started several years ago to become the capital of the Islamic Economy globally, in line with the vision, directions and guidance of His Highness Sheikh Mohammed Bin Rashid Al Maktoum, Vice-President and Prime Minster of the UAE and Ruler of Dubai, who has emphasised from the beginning that Dubai should become the leader of this economic sector globally within a very short period.

He added that the listing of sovereign Sukuk in Dubai by the largest Muslim country will play a significant role in attracting further Sukuk from around the world and further strengthen global confidence in Dubai as the capital of the Islamic Economy, as well as encourage more countries and corporations to utilise Sukuk as a financial sovereign and investment tool in their development plans in the medium and long term.

The Islamic bond listings are the largest ever carried out by a sovereign issuer in Dubai, reflecting the Emirate's growth as the global Capital of the Islamic Economy. Dubai is the world's leading Sukuk centre by listed nominal value at $36.7 billion (Dh135 billion), with Nasdaq Dubai accounting for 93 per cent of that amount.

The bell-ringing ceremony took place in the presence of Al Gergawi, Essa Kazim, Governor of Dubai International Financial Centre (DIFC), Secretary General of DIEDC, and Chairman of Dubai Financial Market (DFM); executives from the Ministry of Finance of the Republic of Indonesia, Robert Pakpahan, Director General of Budget Financing and Risk Management and Suminto, Director of Islamic Financing; Abdul Wahed Al Fahim, Chairman of Nasdaq Dubai ; and Hamed Ali, Chief Executive of Nasdaq Dubai .

Bambang Brodjonegoro, the Indonesian Minister of Finance, said, "Indonesia is very proud to be able to actively participate in developing the Sukuk market. Not only in the domestic market, Indonesia also a frequent Sukuk issuer in the global market. Since our international debut in 2009, we have issued Global Sukuk valued at $7.65 billion (Dh28 billion). In 2012 we entered into a Trust Certificate Issuance Programme which currently has four series outstanding valued at $6 billion (Dh22 billion)."

"To date, we can proudly say that Indonesia is a leading Sovereign Sukuk issuer in the world. Indonesia has created a milestone on every global issuance, such as launching an inaugural Wakala-structure Sukuk in 2014 and issued the largest ever single-tranche USD Sukuk from Asia in May 2015. The listing of our Sukuk on Nasdaq Dubai is an important step forward in further strengthening the links between Indonesia, the UAE and the wider Middle East."

Indonesia's four Sukuk listings comprise one issuance of $2 billion (Dh7.3 billion), two of $1.5 billion (Dh5.5 billion) each, and one of $1 billion (Dh3.7 billion). All listed on Nasdaq Dubai on May 31, 2015.

Kazim said, "The success of Dubai's Islamic capital markets is based on our deep-rooted traditions in this field and the profound knowledge of the many experts based within the Emirate. We are delighted to collaborate with issuers and other specialists around the globe to maintain the growth of the sector for the benefit of all participants."

Nasdaq Dubai attracted Sukuk listings valued at $13.4 billion (Dh 50 billion) in 2014 and has added $12.6 billion (Dh46 billion) so far in 2015.

Abdul Wahed Al Fahim, Chairman of Nasdaq Dubai, said, "The exchange will further develop its close ties with international and regional investors, underpinning the global visibility of the Sukuk issued by the government of Indonesia. Nasdaq Dubai is positioned to support many more Islamic capital-raising activities by governments and public and private sector issuers around the world."

Hamed Ali, Chief Executive of Nasdaq Dubai, said, "Building on its role as the leading exchange in the world for Sukuk listings, Nasdaq Dubai is continually enhancing its swift and responsive listing process, as well as its comprehensive post-listing services. We are committed to introducing further innovation and product development across the Islamic capital markets sector."

Follow Emirates 24|7 on Google News.