Mall of Emirates among most lucrative malls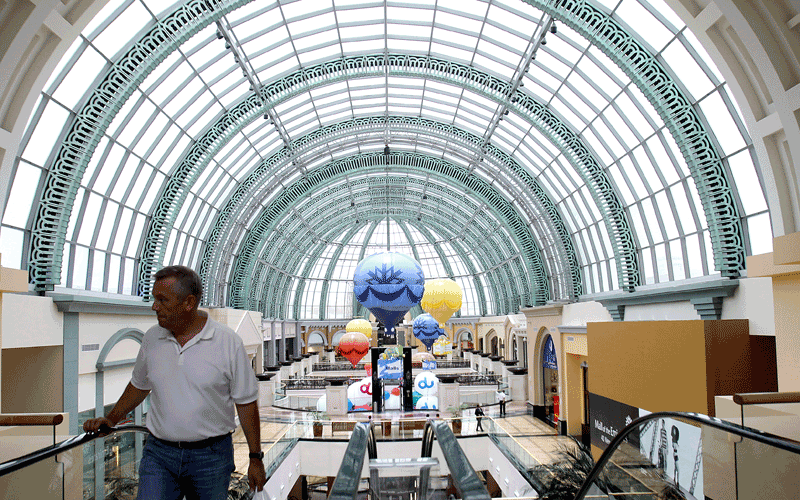 Mall of the Emirates, Majid Al Futtaim Properties' flagship mall in Dubai, has been ranked the 7th most productive shopping centre in the world, earning $1,423 (Dh5,222) per square foot per annum, according to recent research by the International Council of Shopping Centres (ICSC), as published in Shopping Centre Today.
According to ICSC, the 2.5 million square-foot Mall of The Emirates is nearly three times more profitable per square foot than the industry average, and its sales surpass those of some of the most internationally renowned shopping destinations in Los Angeles, Toronto and Orlando.
Since opening its doors in 2005, Mall of the Emirates has witnessed consistent footfall growth and impressive demand from retailers. In the past seven years, Mall of Emirates' annual footfall numbers have increased by an average eight to ten per cent annually. In the first half of 2012, the Mall welcomed more than 20 million visitors, on track to surpass 2011's total of 36 million visitors. Despite already housing an impressive 535 international retail brands, including over 80 luxury stores, there are currently over 160 international brands on the waiting list for space at Mall of The Emirates.
Peter Walichnowski, Chief Executive Officer of Majid Al Futtaim Properties, commented: "We are very pleased to be recognised on an international level, which confirms our position as the retail leader in the Middle East region including Dubai, one of the world's most iconic shopping destinations.
"The key to our continued success is to provide the best access to the most sought-after brands and leisure concepts. We strive to not only remain relevant to consumers, but to exceed their expectations, which is what we call the art of proactive asset management. We are constantly investing in renovating our offerings, refreshing our retail mix and developing new entertainment concepts. This has not only contributed to our leadership of the market, both in the region and worldwide, but has also played a fundamental role in positioning Dubai as the second top retail hub in the world[1] after London."
Mall of the Emirates, was ranked seventh in the ICSC rankings, behind shopping centres in Sydney, New York City, London, Las Vegas and Miami.
ICSC's annual survey maps the global retail centres, classifies the world's 15 most lucrative malls and analyses factors contributing to their success. Mall of the Emirates is the only mall in the Middle East to qualify among the world's top 15 shopping malls. Population density, mass affluence and strong brand identities were identified as key sales drivers. Data from Green Street Advisors, KPMG, Thomas Consulting, Shopping Centre News and other sources was used as a basis for this analysis.
Follow Emirates 24|7 on Google News.