Markets were not too bad in 2011: Adia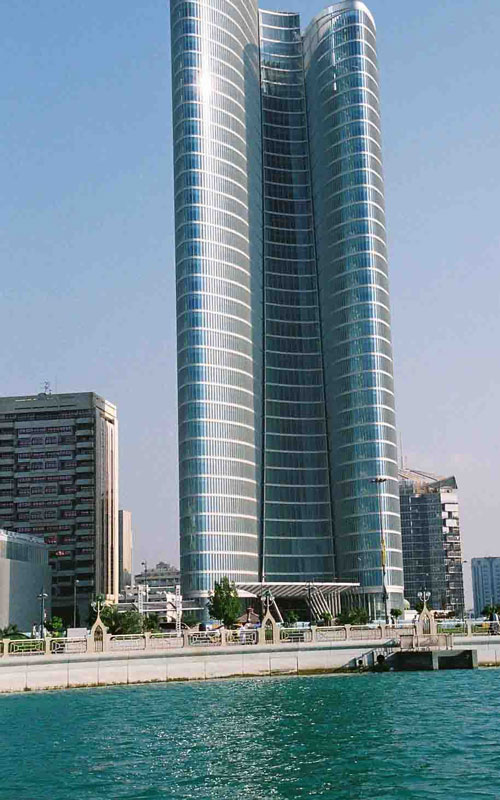 Global markets were jolted by Western financial crises and Japan's earthquake but the impact on investment returns were less than had been feared, according to the Abu Dhabi Investment Authority (Adia).
Adia's managing director, Sheikh Hamid bin Zayed al Nahyan, said crises that hit the Euro region and the United States last year showed how unexpected events can shake most markets but also underscored the need to maintain an open mind and be ready to respond.
In a foreword to Adia's 2011 report, he said world financial markets during 2011 were buffeted by similarly divergent reactions to shocks and broader worries about the sustainability of the economic expansion.
"But, in the end, average returns across global bond and equity markets were only slightly negative, which was a better outcome than many had feared during the year," he said in the report, released this week.
"Returns across asset classes and regions showed a broad range, reaffirming the value of a disciplined, globally diversified approach to investing. Events last year also reinforced important lessons about how unforeseen trends can emerge and affect a wide range of markets. While it is prudent to try to anticipate how and where surprises may emerge, it is essential to retain an open mind and be prepared to analyse and respond accordingly."
Sheikh Hamed said 2011 was a year in which financial markets and global economies once again proved their resilience in the face of powerful headwinds.
While buffeted by considerable volatility, and a series of unforeseen events including the tragic earthquake and tsunami in Japan, the year drew to
a close with a "renewed sense of optimism that the most serious risks may finally be behind us," he said.
"But 2011 was also a year that reinforced our view of the important role that diversification and maintaining a long-term focus can play in safeguarding against unexpected risks and delivering sustainable returns," he added.
He said that despite many twists and turns, the global economy continued its recovery last year after economic activity was affected by a number of serious shocks, most notably the tremors in Japan, and the financial stress surrounding the sovereign debt crisis in Europe.
"However, relative to the pessimism that often dominated public perceptions, the story last year was as much about the resilience of the global economy as its fragility," said Sheikh Hamed, whose institution is believed to be the world's largest sovereign wealth fund (SWF).
"Views of 2011 also differ widely depending on the perspective of the observer. In Europe or North America, attention was focused largely on high public debt and concerns that the after effects of the financial crisis will leave these regions facing an extended period of sub-par economic performance."
Sheikh Hamed said the challenges faced by the Euro area provided important insights into the complex relationships between governments and financial markets. In the absence of clear guidance from policy makers and central banks, markets are prone to behave in unpredictable and unwelcome ways, he said.
He stressed that investors participating in these markets must understand the inherent limitations on political processes and market functioning in order to cope with possible outcomes.
"Finally, the distinction between the developed and emerging economies is fading faster than many had imagined. The clearest sign of this is the contrast
between widespread downgrades in the credit ratings of developed economies and the continued strengthening of many emerging countries."
Sheikh Hamed said Adia, which controls a massive investment network mostly in the West, pushed ahead with plans to streamline the company's activities by restructuring several departments last year.
He said such plans resulted in Adia's four geographically-focused "external equities" departments being combined into two new departments: the Indexed Funds Department, which comprises all passively-managed equity portfolios; and the External Equities Department, which combines all of our external actively-managed equity portfolios.
"This new structure reflects the key role that index-replicating strategies play in our portfolio. The creation of the External Equities Department, meanwhile, allows our regional experts to share ideas more freely and to be more focused in their efforts to target and deliver outperformance."
The 60-page report did not reveal the value of Adia's investment but according to the Washington-based Institute for International Finance, the total assets of the UAE's SWFs were estimated at around $520 billion at the end of 2011, far higher than their level of $462 billion at the end of 2010. it expected them to climb to nearly $578 billion at the end of 2012 and $630 billion at the end of 2013.

Follow Emirates 24|7 on Google News.