Mena TV industry joins forces to fight piracy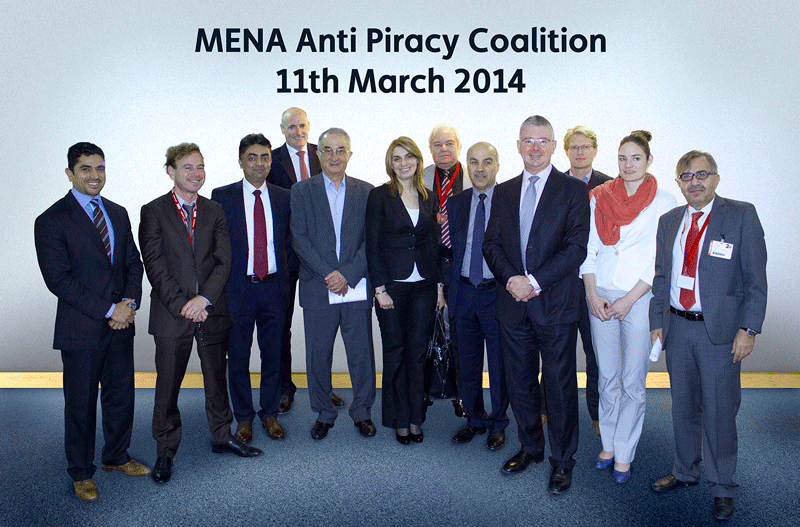 Broadcasters, satellite operators and service providers across the Mena (Middle East and North Africa) region have joined forces under the 'Anti-Piracy Coalition,' to address and combat all forms of piracy that impact the sector.

OSN, Motion Picture Association of America (MPA), MBC Group, du, STN, JMC, Nilesat, Arabsat, Noorsat, Eutelsat, and Viewsat will work alongside content owners, distributors, satellite owners, satellite service providers, and advertisers, to raise awareness about the impact of piracy on the region's TV industry.

Members of the 'Anti-Piracy Coalition' have outlined a voluntary code of conduct while publically associating themselves as active representatives of the coalition.

The 'Anti-Piracy Coalition' will monitor piracy on satellite TV, ensure information about pirate channels is shared among legitimate industry players and coordinate action against the pirates.

David Butorac, Chief Executive Officer, OSN, said: "The region's television landscape has evolved significantly, and this growth has been spurred by the creation of original content. Intellectual property crime is not a victimless crime. It inhibits the capacity for companies like ours to invest to create a viable and robust entertainment industry. Through the 'Anti-Piracy Coalition,' we will work with leaders from the industry and carry out a concerted effort to crack down on piracy."

Sam Barnett, Chief Executive Officer, MBC Group, added: "Pirate channels are stealing hundreds of movies a week and broadcasting them across tens of millions of homes. But the really surprising fact is that a few otherwise respectable companies are assisting and supporting them to do this. Our coalition will help raise awareness of the issue, galvanise support from the legitimate industry and hopefully make life tougher for the pirates."

While several broadcasters have been active in contributing to the fight against piracy, the formation of the 'Anti-Piracy Coalition' underlines the growing need to address the effects of piracy in all forms.

Previously, piracy had been seen to affect pay-TV operators. However today the entire broadcast industry in the Middle East and North Africa are at risk.

The 'Anti-Piracy Coalition' will adopt an all-inclusive approach - working with willing Satellite operators, advertisers, studios and broadcasters to stop the pirate channels.






Follow Emirates 24|7 on Google News.