Modi offers $1 trillion investment opportunities in India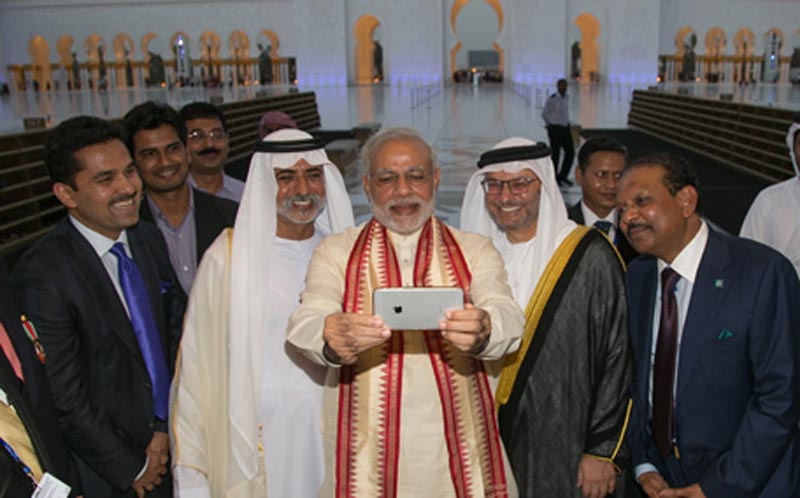 While on his two-day UAE visit, Indian Prime Minister Narendra Modi extended the proverbial red carpet to Indian and Middle Eastern investors to make use of huge investment opportunities worth $1 trillion from his housing programmes, modernisation of 500 railway stations and investment in various tourism and related projects.

Addressing 20 leading UAE and Indian businessmen who accompanied him for a tour of Masdar City, Modi said India needs about 50 million affordable homes and investors from the UAE have an important business opportunity.
Speaking to the business community after visiting Masdar City in Abu Dhabi, Modi said India offers huge investment opportunities worth which include making 50 million homes

Recently, Indian Railway Minister Suresh Prabhu announced a government cabinet decision to modernise and redevelop 400 railway stations including commercial development of the railways zonal properties.

These stations are generally located in metros, major cities, pilgrimage centres and important tourist destinations and the Indian government expects an investment of Rs120 billion in the next five years.

A few months ago, Modi launched three ambitious projects – Smart Cities Mission, Housing for All by 2022 and the Atal Mission for Rejuvenation and Urban Transformation schemes in the presence of mayors and heads of urban local bodies from around 500 Indian cities here. Housing for All scheme announced recently by the Indian Cabinet aims at making affordable homes for the urban low-income people at low interest rates.
India, UAE plan infrastructure fund, defence ties

India and the UAE will set up a multi-billion dollar fund to invest in Indian infrastructure projects and cooperate in producing military equipment, space technology and nuclear energy, officials said on Monday.

Indian Foreign Secretary Subrahmanyan Jaishankar announced the plans at the end of a two-day visit to the UAE by Prime Minister Narendra Modi, which focused on both business ties and national security.

India is eager for foreign capital and technology to develop its economy while the UAE, one of the richest of the Gulf Arab energy exporters, wants to use overseas investments to diversify its asset base beyond oil.
The fund will aim to raise $75 billion to build railways, ports, roads and other projects in India, Jaishankar said. He did not give a time frame, say how such a huge sum would be financed or describe how the fund would be structured.

A joint statement by the two governments said the UAE would help India develop strategic petroleum reserves in addition to its upstream and downstream petroleum sectors.

It set a target of increasing bilateral trade by 60 percent in the next five years and pledged cooperation in developing and launching satellites, as well as peaceful uses of nuclear energy.

The governments will "cooperate in manufacture of defence equipment in India", the statement said without elaborating.

The statement undertook to increase cooperation in counter-terrorism operations and intelligence sharing.

Jaishankar said the UAE had agreed to provide land to build an Indian temple in Abu Dhabi, the first such temple in the capital. Dubai already has a temple.




Follow Emirates 24|7 on Google News.