NBAD meets forecasts with 1% rise in Q2 profit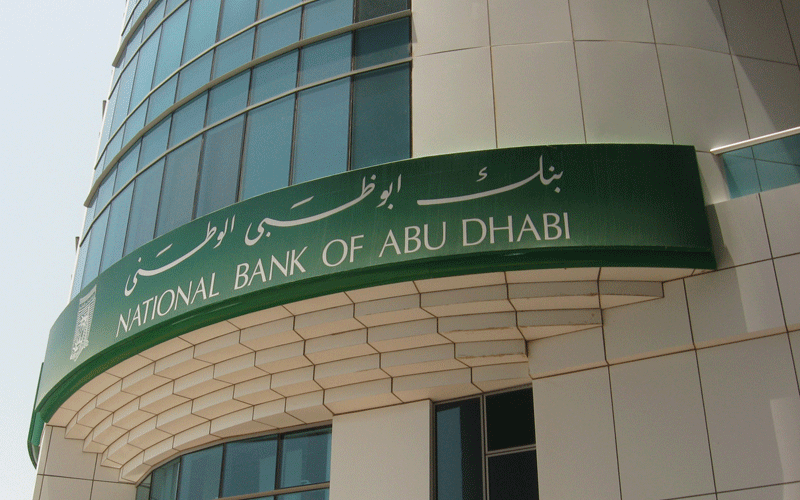 National Bank of Abu Dhabi, the largest lender by assets in the United Arab Emirates, reported a 1 per cent rise in second-quarter net profit on Wednesday, in line with analysts' estimates, as rising expenses offset higher revenue.
NBAD, almost 70 per cent owned by Abu Dhabi's government, made a net profit of Dh1.45 billion ($395 million) in the three months to June 30, up from Dh1.43 billion in the corresponding period of 2014, it said in a statement.
Analysts polled by Reuters had forecast an average net profit of Dh1.47 billion.
Revenues totalled Dh2.72 billion for the quarter, up 5 per cent year-on-year. However, operating expenses jumped to Dh1.01 billion, a rise of 17 per cent over a year earlier.
The primary contributor to growth in expenses was NBAD's investment in hiring talent, expanding client service capabilities and enhancing IT infrastructure, the statement said.
"We delivered this growth despite economic and market headwinds, including lower oil prices, margin compression and lower non-customer income in our global markets business," Alex Thursby, group CEO, said in the statement.
The lender booked Dh166 million as impairments in the second quarter, down 22.6 per cent from a year ago.
Loans grew 20 per cent on the year to Dh217.9 billion by the end of June, while deposits fell to Dh230.1 billion versus Dh237.4 billion a year earlier.
In June, the bank launched its inaugural $750 million Additional Tier 1 Perpetual Bond, strengthening its capital position.
NBAD is expanding in Egypt to add export financing to its wholesale operations and introduce wealth management services for affluent Egyptians, its CEO told Reuters in March.
Shares in NBAD closed 1.4 per cent higher on Wednesday.
Follow Emirates 24|7 on Google News.