Nestlé plans Dh500m unit in Dubai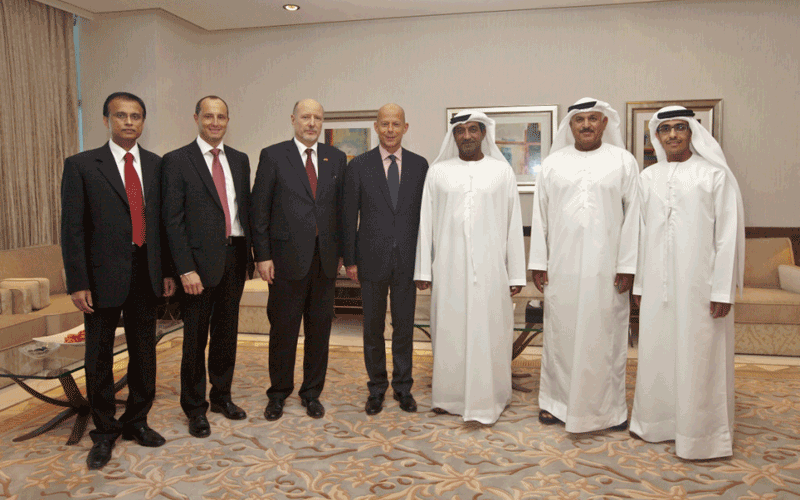 Nestlé Middle East will build a Dh500 million manufacturing facility for nutrition, culinary and coffee products in Dubai World Central (DWC) spread over 175,000 square metres, said a press statement today.
Nestlé further revealed that the new facility is expected to generate up to 800 additional jobs thus complementing DWC's commitment to reflecting the government strategy of Dubai and UAE in terms of economic and social development.
Sheikh Ahmed bin Saeed Al Maktoum, Chairman, Dubai Aviation City Corporation, said: "DWC offers strategic advantages that make it an ideal and attractive destination for leading multinationals. It is an important component in Dubai's vision to provide a comprehensive platform that caters to the needs of aviation, air transport, commercial and logistics businesses. This partnership with Nestlé reaffirms DWC's role as a catalyst for growth and a new gateway for long-term economic and social development in Dubai and across the region."
Sheikh Ahmed today received Walter Deplazes, Swiss Consul General and Yves Manghardt, Chairman & CEO Nestlé Middle East.
Manghardt said: "Nestlé is committed to strengthening our presence in the Middle East markets. We will continue to invest in projects that enable us to better serve consumers in the region, while leveraging the strategic advantages of DWC and the UAE in general as a distribution and manufacturing base."
Hans Juergen Jung, Technical Director, Nestlé, said: "Producing locally allows us to bring products faster and therefore fresher to consumers. This is a clear advantage we already experience with our many manufacturing plants in the Middle East. The construction of a new facility at Dubai World Central strengthens our local manufacturing capabilities, giving us more flexibility in adopting our products to local consumer preferences and using local and regional raw materials. This second production facility in Dubai will also open opportunities to gain synergies in our warehousing and logistics to serve the whole Middle East Region."
Khalifa Al Zaffin, Executive Chairman, Dubai Aviation City Corporation, said: "Being the Middle East's first aerotropolis, Dubai World Central stands out as an important gateway to key markets in the Middle East and beyond. The partnership with Nestlé further strengthens the reputation of DWC as a destination of choice among investors and businesses seeking to capitalize on its purpose-built aviation and logistics infrastructure. DWC will continue to explore more innovative ways to cultivate an environment that supports the growth plans of leading multinationals such as Nestlé."
Rashed Bu Qara'a, Chief Operating Officer, Dubai Aviation City Corporation, said: "We are confident that Nestlé will benefit from the multimodal transport and superior logistics infrastructure that Dubai World Central offers. The integrated logistics facilities and other complementary amenities have been designed to further enhance the efficiency and productivity of companies that deal with fast-moving consumer goods. We are confident that this partnership will open more exciting opportunities for growth and success for the Nestlé brand in the local and regional markets."
DWC has already attracted a number of global companies including Aramex, Ehrhardt + Partner Solutions, Kuehne + Nagel, Schaefer Systems International, Panalpina, Hellmann Caliper, INL and RSA Logistics.
Follow Emirates 24|7 on Google News.