No cut in air fares after steep fall in fuel costs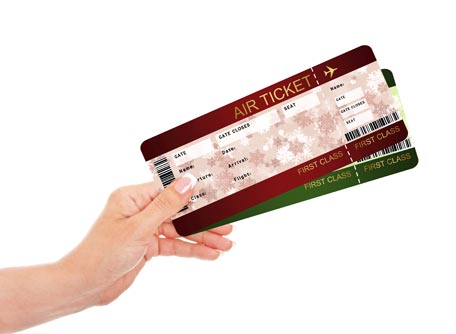 Airlines have not reduced ticket prices despite the recent steep fall in fuel costs because of the rise in the value of the dollar with which the UAE dirham has a fixed parity, according to travel and tourism experts.
A report in the 'Al Khaleej' Arabic language daily newspaper said experts however felt that losses resulting from the dirham's strength were offset by savings in fuel costs.
They also said drop in fuel prices helped airlines to reduce losses due to fall in tourists from Russia and other countries.
The experts said despite the fall of jet fuel prices over the past year 2014, most airlines have not reduced air fares. The travel industry was expecting airlines to cut air fares following the steep fall in crude oil prices.
The airline had earlier imposed a fuel surcharge on ticket prices when crude oil prices were rising steadily.
Fuel bills for most airlines range between 30 to 40 per cent of their operating costs. Carriers often sign fuel purchase contracts of varying terms to try to overcome world oil price fluctuations. This may explain their delay in reducing air ticket prices, experts felt.
Competitive prices
A spokesman for Etihad Airways said the airline is adopting a daily pricing policy in line with demand and activities of competitors. He asserted that Etihad air fares are always competitive.
Sheikh Majid Al Muala, senior vice-rresident for business operations of Emirates, said the cost of fuel still forms a high proportion of the airline's operational costs, despite the decline in oil prices over the past few months.
He added that Emirates has introduced operational changes on its flight paths to ensure safety of passengers and aircraft. This means planes have to fly longer distances, consuming more fuel.
Al Muala pointed out thatEmirates, like all other airlines, offers different price levels throughout the year, depending on market forces. "Our clients, whether individuals or travel agencies, are sure that our prices are competitive," he said.
"From time to time, Emirates come out with special offers to certain destinations and offers lower prices for online booking throughout the year, " he added.
A Flydubai spokesman said that there are many factors that affect costs and revenues of the carriers.
"Volatile fuel prices and currencies and the competitive environment in which we operate, including the principle of supply and demand, affect our income and expenses," he said. .
Riyadh Al Faisal, head of Al Asayal Travel Agency, said the drop in fuel costs had varying effects on different airlines. This was because each company has its oil purchasing practices, that is, whether the contracts are yearly, half-yearly or quarterly.
Al Faisal predicted a decline in ticket prices in the near future as a result of falling oil prices. But he said many airlines are keen to keep ticket prices at current levels to compensate for losses resulting from the high dollar and fall in traffic to some destinations.
According to the International Air Transport Association (Iata), the global fuel bill of airlines had dropped from $20 billion to about $8 billion by the end of 2014.
Follow Emirates 24|7 on Google News.