Private equity major Apollo eyes regional HQ in Dubai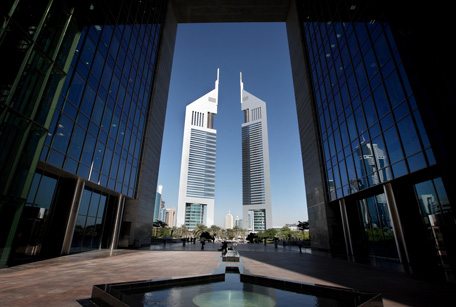 Apollo Global Management is in talks to expand its business into the Middle East for the first time through a joint venture with a local investment firm, three sources aware of the matter told Reuters.

The move is the latest sign of interest in the region from large Western private equity funds. They are searching for opportunities in previously-unexplored markets due to low-yield environments at home, as well as being drawn by increasing wealth and favourable demographics in the Arab world.

New York-based Apollo has agreed to team up with Frontier Management, a firm run by former senior executives of Abu Dhabi-based The National Investor (TNI).

An application has been lodged with the regulator to open in the Dubai International Financial Centre (DIFC), the emirate's free zone which is home to a large number of international banks, law firms and other financial institutions, the sources added.

Apollo declined to comment.

It is the world's third-largest alternative asset manager after Blackstone Group and Carlyle Group, and has offices in eight countries outside the United States.

The sources spoke on condition of anonymity as the information is not public.

Under the business plan, Frontier Management will advise Apollo on opportunities in the Middle East, with the US firm making the call on whether to invest, according to two of the sources.

"The company is working with Apollo to fish for deals to get them established here," said one of the sources, who works for a local asset manager.

Those running Frontier Management include Orhan Osmansoy, who was TNI chief executive for nine years until 2013, and Yahya Jalil, TNI's head of private equity between 2006 and 2012.

When reached by phone, Jalil declined to comment.

While it has around $160 billion of assets under management, Apollo has never made a Middle Eastern investment, so is likely to join forces with other local and regional private equity players when bidding for assets, the third source said.

This has been the established path for other Western private equity houses, which have become increasingly active in the Middle East in the last 18 months.

Both Blackstone and TPG Capital have closed, or are close to finalising, their debut transactions in the region in partnership with local investors.
Follow Emirates 24|7 on Google News.