Qatar begins drilling below capital for underground metro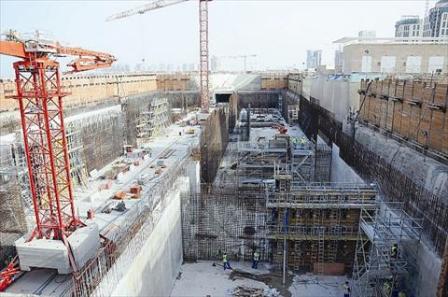 Qatar has started drilling tunnels under its capital Doha for the planned multi-billion-dollar metro project, using massive boring machines supplied by Germany, a newspaper in the gas-rich Gulf country reported on Thursday.
The Qatar Rail Company (QRC) kicked off excavation work this week at some sites in the capital as part of the project's phase 1 involving the construction of 84km rail network inside the city, the Arabic language daily 'Sharq' said.
It said QRC is using five giant boring machines made by Germany's Herrenknecht company as part of a deal signed last year for the supply of 21 drillers.
"QRC has started working on the underground tunnels and will announce the official inauguration of work shortly,' the paper said.
It said underground and ground drilling work would be completed within two years before the metro project is launched in later 2019.
QRC has awarded contracts worth billions of dollars over the past two years to several local and foreign companies for the metro, one of the world's most advanced rail systems. It will have four lines and will be an integral part of the larger Qatar rail network, which will include long-distance rail for passengers and freight linking Qatar to other Gulf countries and Lusail industrial city.

Follow Emirates 24|7 on Google News.