SWF losses nominal during financial crisis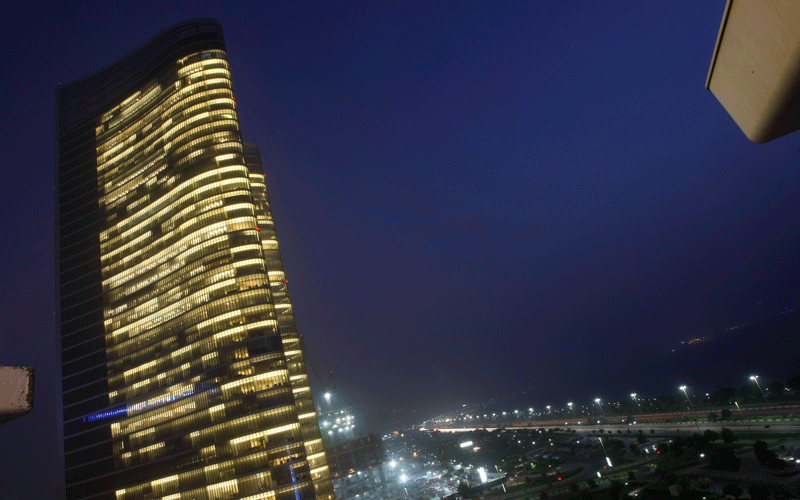 Sovereign wealth funds (SWFs) lost nearly $200 billion during 2009 because of the global economic crisis but they were mostly paper losses given the long-term nature of their investments, according to the United Nations.
From around $4 trillion at the end of 2008, the combined assets of the world's SWFs slumped to nearly $3.8 trillion at the end of 2009, the UN Conference on Trade and Development (UNCTAD) said in its 2010 investment report.
Similar to private equity funds but with much lower levels of foreign direct investment (FDI), SWFs were, however, seriously affected by the global economic downturn in 2008 and 2009, the report said.
"Firstly, SWFs' assets lost considerable value, particularly in the first half of 2009.
SWFs with a high share of equity and alternative assets in their portfolios were more seriously affected than funds that concentrated on fixed-income and money market products," the report said.
"However, as SWFs are generally long-term investors and have less need for liquidity, most of these losses were book losses that were not realized. In addition, the improving world equity markets during the latter half of 2009 resulted in a partial recovery of their asset portfolios."
The report echoed an earlier study by the US Council on Foreign Relations (CFR), which said most global SWFs were affected by the crisis and that their assets were expected to have fallen by the end of 2009.
It said that even if oil prices averaged around $75 during 2009-2010, the asset portfolio of the Abu Dhabi Investment Authority (Adia) and other regional SWFs could still suffer as high public spending means little surplus will be left for them.
"In case oil prices surge back to $100 a barrel, Gulf SWFs will be able to rebuild their resources, which could swell to around $2.2 trillion by 2012, far below than earlier forecasts by some experts that the assets could surge to nearly $10-12 trillion if oil prices remain strong," CFR said.
While acknowledging that ADIA is the largest SWF, the study said its size had largely been overstated, sometimes by as much as 100 per cent.
It said Adia was also hard hit by the recent fall in global equities, as many of the same factors that worked in its favour from 2004 to 2007—a high allocation to equities, emerging market, and private equity—worked against it in 2008. Other SWFs,
including the Kuwait Investment Authority (KIA) and the Qatar Investment Authority (QIA)—are in a similar position.
Its figures showed total GCC SWF losses stood at around $350 billion through 2008 but there was a net cash inflow of nearly $273 billion after oil prices soared to a record high average of nearly $95 a barrel.
A breakdown showed Adia's assets dipped by $183 billion but it achieved an inflow of about $59 billion during 2008.
Kuwait's Investment Authority, the second largest SWF in the Middle East, lost around $94 billion in 2008 but it recorded new flow of about $57 billion during the same period.
Despite the 2009 losses, the value of FDI directed by SWFs, indicated by cross-border mergers and acquisitions (M&A) data, increased during that year in contrast to private equity funds' outflows, according to UNCTAD.
SWFs invested $22.9 billion in FDI in 2009, nearly 15 per cent more than in 2008, it said, adding that investment behaviour after the crisis differed among SWFs.
"Several funds temporarily stopped FDI activities… others, such as the Korea Investment Corporation, are considering allocating more funds for buy-out groups (such as private equity funds). In the first five months of 2010, however, SWFs' FDI fell somewhat compared to the same period in the previous year, with no major M&A transaction recorded by funds based in the UAE, which was the largest investors until 2009," UNCTAD said.
It noted that besides reducing their FDI, many SWFs have revised their investment strategy following the market turmoil.
It said the financial sector used to dominate SWFs' FDI, accounting for around 36 per cent of their cross-border acquisitions in 2007–2008.
In 2009–2010, however, cross-border M&As in the financial sector amounted to only $200 million, down by 98 per cent from 2007–2008, it said.
"A minority of SWFs even divested their banking holdings, sometimes realizing heavy losses……many SWFs reoriented their FDI towards the primary sector and industries less vulnerable to financial developments," the report said.
"SWFs also increased their cross-border M&As in the manufacturing sector.
SWFs changed their regional focus in 2009 and 2010, too. Before the start of the financial market crisis, their FDI had concentrated on developed countries in North America and the EU. In 2009 and the first five months of 2010, SWFs increased their FDI in Asia, which had been much less affected by the financial market crisis and the economic downturn."
Follow Emirates 24|7 on Google News.