UAE business activity picks up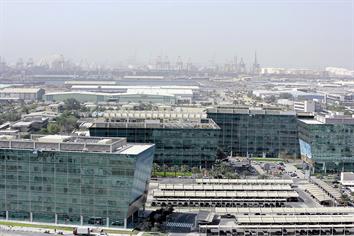 Private sector business activity in the UAE held steady in December from the previous month, with a rise in new orders offsetting a dip in output and suggesting the recovery may continue in the new year.
The HSBC UAE Purchasing Managers' Index (PMI), which measures the performance of the UAE's manufacturing and services sectors, inched up to 52.97 points from 52.92 in November.
"The latest PMI reading suggests that the economy continues to normalise," said Simon Williams, chief economist for MENA at HSBC Bank in Dubai.
"The uptick in new orders is particularly encouraging but I still view this as a recovery yet to build momentum."
The new orders index for UAE non-oil private sector firms rose to almost 55 points in December from 53.75 in November, which respondents linked to improved customer demand and market conditions, the survey of 400 companies showed.
It was offset by the output sub-index which fell to 56.1 points from 57.3 the previous month, but still holding above the 50 point line separating growth from contraction for the 11th straight month.
"Even though there was some increase in output prices, it is unlikely that this rise fully compensates for the pick-up in input costs," Williams said.
Overall input price pressures faced by non-oil private sector firms intensified in December to the highest level in the series' history, the PMI data showed, mainly driven by a pick-up in purchasing costs.
Respondents said stronger demand for commodities and unfavourable exchange rate fluctuations were the key factors for purchase price inflation in the UAE.
Consumer prices were flat on a monthly basis in November as housing and transport costs fell while food, goods and services prices rose.
Dubai's retailers are optimistic expecting higher demand and sales growth in 2011.
A report showed developers and retailers were adding shopping mall space again powered by Abu Dhabi but oversupply risks would persist.
In a Reuters poll, analysts forecast that the UAE economy would expand by 3.6 per cent in 2011 after state-owned Dubai World sealed a $24.9 billion debt restructuring deal in September.
Follow Emirates 24|7 on Google News.