UAE exports to Seoul grow 31%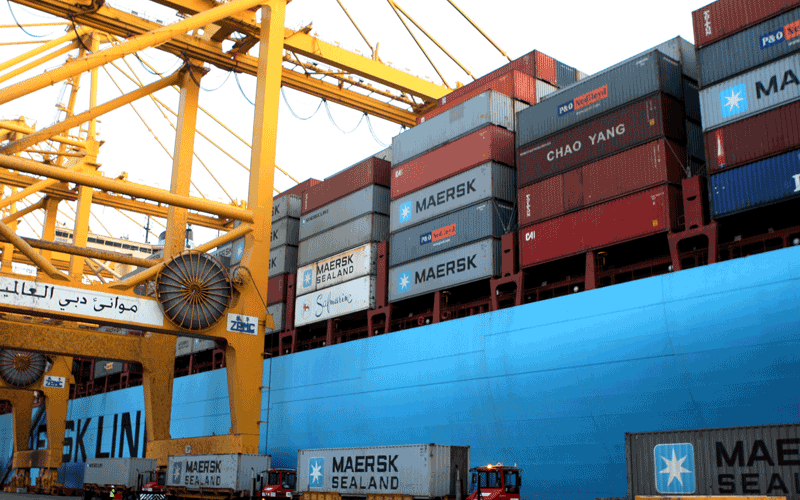 South Korea's imports from UAE reached $12.2 billion, up by 31 per cent from the year ago level of $9.3 billion, making the UAE its 9th largest import market internationally and the second largest market in the region after Saudi Arabia, according to a study by Dubai Chamber of Commerce and Industry.
The study further revealed that South Korea has achieved a remarkable record of growth and global integration to become a high-tech industrialised economy; thus, becoming a member of G-20 along with other major economies. It was ranked as the world's sixth largest exporter and tenth largest importer in 2010.

South Korea's imports in 2008 registered a significant growth of 52 per cent, reaching a peak of $19.2 billion. The slowdown in 2009 pulled imports down to $9.3 billion, before showing signs of recovery in 2010. Although, exports to UAE followed the same pattern, the decline in 2009 was more modest at 13 per cent to $4.9 billion, from $5.7 billion in 2008, narrowing down the trade balance from a year ago level of $13.4 billion to $4.3 billion. With imports growing faster than export in 2010, South Korea's trade deficit with UAE expanded to $6.7 billion.

Oil dominates
UAE supplies about 10 per cent of South Korea's imports of petroleum oil and products. With oil prices reaching peak levels in 2008, Korea's imports of the oil products from the UAE reached $19 billion, accounting for 99 per cent of its total imports from the country.
The significant decline in oil prices, as global demand for oil fell during the crisis; South Korea's statistics from UAE for 2010 fell to lowest levels in the last four years at $9.1 billion, a reduction of 52 per cent from 2008 level.
Other major products imported by South Korea from the UAE during 2010 included aluminium and articles thereof, valued at $256 million; copper and articles thereof, $63 million and glass and glassware, $14 million.
Korea's exports to UAE were relatively varied. Topping the list were electrical machinery and equipment and parts thereof valued at $1.1 billion and accounting for 20 per cent of the total, representing an annual growth of 18 per cent. Ships, boats and floating structures came second for a value of $748.7 million; posting a substantial growth of 79,119 per cent from $0.9 million registered in 2009. When looking at the four-digit HS code level, this group consists mostly of cruise and cargo ships with a value of $719 million.
Despite the global crisis, exports of machinery and part thereof posted a slight increase of 1 per cent, to reach a total value of $774.7 million in 2009. However, an 8 per cent decline in 2010 pulled down the total export value of the products to $712 million.
Other major products exported to the UAE in 2010 were Vehicles other than railway or tramway rolling-stock, valued at $647.1 million, posting a growth of 82 per cent over 2009 value.
The combined export value of the four major export groups reached $3.2 billion, representing 58.8 per cent of total exports during 2010 and posting a year-on-year growth of 55 per cent.

Prospects
South Korea is one of the first countries to recover from the global financial crisis. With its 6.1 per cent GDP growth forecast for 2010 it is the fourth largest economy in Asia and the 14th globally. This growth is boosted by acceleration in private consumption growth, strong investment and rise in demand for South Korea exports.
UAE can take advantage of its low import taxes and excellent trade infrastructure and support services in developing its role as the re-exporting hub in the Middle East for Korean products. This bid can also find support from being the regional base of international logistics companies as well as efficient road, air and sea transport facilities linking the UAE with the rest of the world.
Follow Emirates 24|7 on Google News.