UAE has most effective destination marketing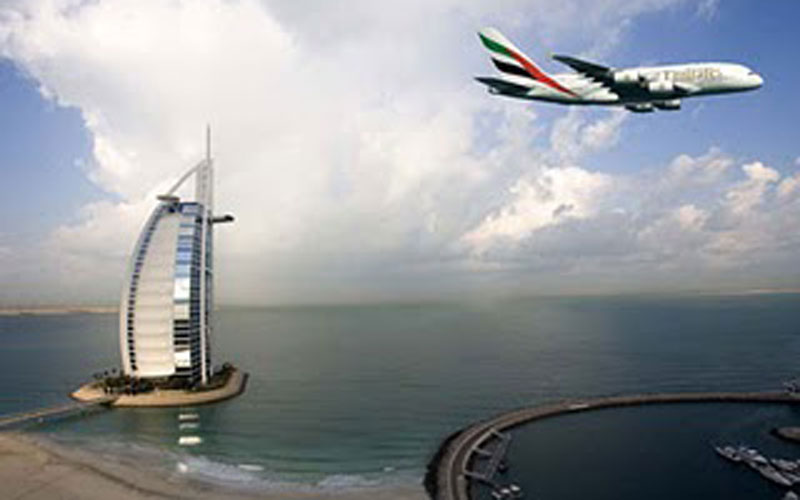 The UAE leads the world in carrying out effective destination marketing campaigns, according to a latest report on global travel and tourism industry.
According to The Travel and Tourism Competitiveness Report 2011 launched by the World Economic Forum (WEF), the country is ranked #1 in the world on the parameter assessing effectiveness of marketing and branding to attract tourists, while performing remarkably well on a number of other parameters such as air transport infrastructure, where it is ranked #4 in the world, and the government's prioritisation of the tourism sector (#8).
The UAE also once again leads the Middle East and Africa in the 2011 Index, while its global ranking improved by three slots to 30th out of 139 countries evaluated.
"The UAE continues to lead the region at 30th overall, up three places since the last assessment. While the UAE is not endowed with rich [tourism] natural resources (116th), it sees a significant improvement in the assessment of its cultural resources (34th, up from 84th). In addition, the country is characterized by a strong affinity for Travel & Tourism (25th)," the report states.
"The UAE's infrastructure also gets good marks, particularly its air transport infrastructure, which is ranked a very high 4th out of all countries assessed. The government is seen as prioritising the sector strongly (ranked 8th) and carrying out very effective destination-marketing campaigns (ranked 1st)," it adds.
"An area of clear improvement over recent years is in the rules and regulations, which have been adjusted to better support the sector's development, with the UAE moving up from 81st place in the 2009 Report to 38th place this year," it says.
This year's report, published under the theme "Beyond the downturn", reflects the cautiously optimistic outlook and many complexities still facing the industry, which must be overcome to ensure the sector's strong growth in the future.
"Our report measures the many factors that make it attractive to develop the travel and tourism industry of individual countries," said Jennifer Blanke, Lead Economist and Director of the World Economic Forum's Centre for Global Competitiveness and Performance.
Globally, European countries cram the top 5, with Switzerland topping the Index, followed by Germany, France, Austria and Sweden. The US is at No. 6, followed by the UK, Spain, Canada and Singapore to round up the Top 10.
"The top rankings of Switzerland, Germany, France and Austria demonstrate the importance of supportive business and regulatory frameworks, coupled with world-class transport and tourism infrastructure, and a focus on nurturing human and natural resources for fostering an environment that is attractive for developing the travel and tourism sector."
This cross-country analysis of the drivers of competitiveness in travel and tourism provides useful comparative information to make business decisions and to add value to governments wishing to improve their travel and tourism environments.
Follow Emirates 24|7 on Google News.