UAE Internal Auditors Association invites firms to take part in global award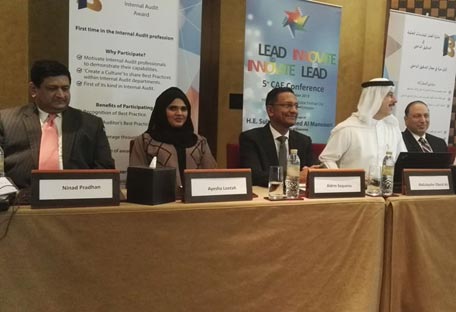 The UAE Internal Auditors Association (UAE-IAA) has announced the launch of global best practice award, inviting governments and private entities to submit applications.
The 'Global Best Practice in Internal Audit Award' is aimed at acknowledging internal audit departments of the local and regional entities that go extra mile to implement practices and standards to ensure effective and efficient performances when compared to other organisations.
The award is open for local, regional and foreign multinationals, government entities and small and medium enterprises.
Categorised into three categories Governance & Risk Controls, IT & Cybercrime and Fraud, the final date for the submission is October 22, 2015 and the winners will be announced on December 6-7 in Dubai at a forum organised by the Association.
"After every 12 seconds, some company loses its identity to cybercrime. So this award will enable organisations to learn from the good practices and improve on them adopted by others," said Abdulqader Obaid Ali, President of IAA's UAE Chapter.
"We promote best practices and if any company has adopted innovative practices in internal audit why they shouldn't share it with the others to the benefit of the industry; we encourage such measures," added Ali.
The association members are planning to hold roadshows in the UAE and other neighbouring countries to create awareness about the award and promote best practices among internal auditors.
The UAE-IAA has more than 2,300 members in its fold.
Ali said the UAE-IAA has obtained the right to host International Conference of Auditors – one of the largest conferences in the industry – in 2018 in Dubai.
The conference in the emirate is expected to see participation of more than 3,500 delegates from around the world.
This year's edition was held in Vancouver, Canada, while 2016 and 2017 editions will be held in New York and Sydney – respectively.
Follow Emirates 24|7 on Google News.