UAE prominent on world tourism map: Nahyan bin Mubarak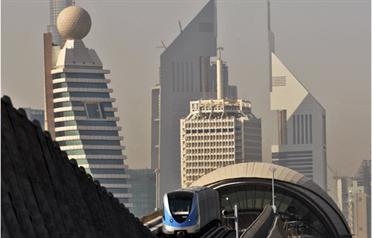 The UAE holds a prominent place on the world tourism map as an attractive destination for visitors given its wonderful, historic and archaeological landmarks and rich heritage, said Sheikh Nahyan bin Mubarak Al Nahyan, Minister of Culture, Youth and Community Development, and Chairman of the National Council for Tourism and Antiquities.

In a message on World Tourism Day, Sheikh Nahyan commended efforts being made by the UN World Tourism Organisation (UNWTO) for promoting the industry.

World Tourism Day is celebrated on September 27 since 1980. This date coincides with the anniversary of the adoption of the UNWTO Statutes on September 27, 1970.

"Tourism is an effective tool not only for successful economic development but also for the development of the environment and rationalisation and motivation of human behaviour to conserve and preserve history, heritage and culture and other successive achievements," Sheikh Nahyan added.

He highlighted the strategic importance of the UAE as an active centre of human activities through time and place.

"Today we are living a prosperous life that we are all proud of under the wise leadership of the President His Highness Sheikh Khalifa bin Zayed Al Nahyan," he added.

He also acknowledged that UAE citizens are reaping the benefits of a successful and sound foreign policy. The exemption of UAE citizens from Schengen visa is strong evidence of the European Union's confidence in the country's tourists and a recognition of its renewed roles in reality, notably its warm welcome to tourists from across the world to have a memorable experience and allow them to immerse themselves in the rich history, culture, heritage and diverse nature of the UAE.

Under the theme 'One billion tourists, one billion opportunities', World Tourism Day 2015 emphasises the impact of the sector on economic growth, job creation and development.

In this regard, the UN Secretary General, Ban Ki said, "let us work together to maximize the immense potential of tourism to drive inclusive economic growth, protect the environment and promote sustainable development and a life of dignity for all."

With five consecutive years of growth, tourism has been a major contributor to the economic recovery, creating jobs and opportunities for communities in many parts of the world. With an increase of 4 per cent in international tourist arrivals in the first semester of 2015, the sector follows an increasing trend that is estimated to reach 1.8 billion international tourists by the year 2030.

"Every time we travel we are part of a global movement that has the power to drive inclusive development, to create jobs and to build the sustainable societies we want for our future," said UNWTO Secretary General, Taleb Rifai in his World Tourism Day message. "This movement also contributes to build mutual understanding and to safeguard our shared natural and cultural heritage," he added.

A transformative force, tourism brings livelihood opportunities and helps alleviate poverty, making a genuine difference in the lives of millions of people. At present, international tourism contributes $1.5 billion to global trade representing 30 per cent of the world's service exports, a share that goes up to 45 per cent in Least Developed Countries (LDCs). Tourism also plays a key role in fostering multicultural understanding and contributing to the preservation of cultural and natural heritage.

This linkage is particularly relevant as the international community prepares to adopt the post-2015 agenda with the Sustainable Development Goals (SDGs) where tourism has been identified as a sector that "creates jobs and promotes local culture and products".

Follow Emirates 24|7 on Google News.