Adnoc opens new petrol pump in Sharjah's Al Badayer area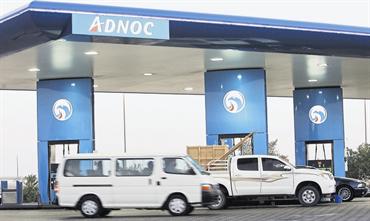 Adnoc Distribution has launched a new service station at Al Madam area in Sharjah as part of the company's ongoing expansion plans that seek to grow its network of service stations in the Northern Emirates.

Al Badayer service station was inaugurated in the presence of Mohammed Hasan Al-Zaabi, Vice President (Northern Emirates) Retail Sales Division at Adnoc Distribution, in the presence of senior officials from Adnoc Distribution as well as high profile guests from allied sectors.

Al Badayer service station comprises six dispensers and leverages Adnoc Distribution's experience and capabilities to provide best-in-class facilities and services to customers in the Northern Emirates.

The new service station retails petrol products. Furthermore, customers can make regular retail purchases through the Adnoc Oasis store. A fast food outlet is added attractions at the new service station.

Khalid Hadi, Vice-President of Marketing and Corporate Communications at Adnoc Distribution, said: "Launching Al Badayer service station is in line with our efforts to cope with the increasing demand for the company's products and services following the rapid urbanisation and expansion of cities and suburbs across the UAE."

Hadi added: "At Adnoc Distribution, we are keen to enhance our operational and administrative capabilities to establish more such world-class facilities across the UAE. We are particularly focused on meeting our customers' requirements for service stations in the vicinity of their residences and places of work."

Adnoc Distribution's expansion strategy seeks to increase the total number of service stations operated by the company to 507 as part of the business plan for 2015-2016.
Follow Emirates 24|7 on Google News.