Arab real oil income put at $352 bn in 2010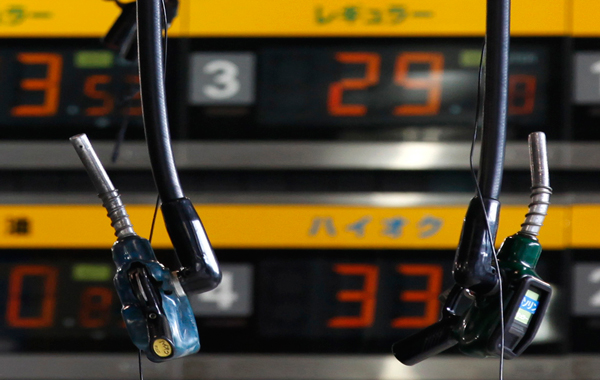 Arab hydrocarbon producers earned around $450 billion from crude oil exports in current prices in 2010 but the real income was only about $352
billion, lower by nearly $98 billion, according to official data.
The real income was the second highest after the record real oil export earnings of around $465 billion achieved in 2008, when crude prices soared to their highest average before they tumbled in the wake of the global fiscal crisis.
The figures by the 10-nation Organisation of Arab Petroleum Exporting Countries (OAPEC) showed real income was far below the Arab revenue in current prices over the past two decades, taking into consideration global inflation and the weakening purchasing power of the US dollar, the official price of oil sales.
While the nominal price of Opec's basket of crudes stood at around $77.4 a barrel in 2010, its real value averaged about $60.4 in 1995 prices, the Kuwaiti-based OAPEC said in its 425-page report for 2010.
In 2009, current oil prices averaged around $61 but in 1995 prices they were about $48.1, the report showed.Prices peaked at $94.4 in 2008 while they were only around $75 in 1995 prices. In 2007, they averaged $69.1 in current prices but were about $56 in real terms.
As a result, the combined Arab real income was much below the revenue in current prices over the past years and such a gap was a key factor in the large fiscal deficits suffered by most Arab states in previous years before some of them started to record surpluses because of the surge in crude prices and production.
A breakdown showed the Arab income in current prices stood at around $352.8 bullion in 2009 while in 1995 prices it was estimated at $278.3 billion.
The peak income of $585.3bn in 2008 was around $456bn in real prices while in 2007 it stood at $410bn in current prices and $332 billion in real terms. In 1995, the current and real income was only around $93bn, almost a sixth of the 2008 revenue, the report showed.
The relatively low earnings during that year were because regional production was far below the current output and oil prices were only around $16.9.Arab nations suffered from one of their worst fiscal years in 1998 after their revenue plummeted to only about $75bn because of a sharp fall in crude prices to just around $10 because of a production and price war in the market.
Follow Emirates 24|7 on Google News.